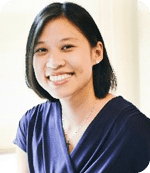 Dr. Joanne Lim
Head of School
Associate Dean (Admissions, Marketing & Recruitment), FASS
Associate Professor in Media, Communications & Cultural Studies
School of Media, Languages & Cultures
University of Nottingham Malaysia.
Dr Joanne Lim is Associate Professor of Media, Communications and Cultural Studies at the University of Nottingham Malaysia Campus. She is Head of School (Media, Languages & Cultures) and Associate Dean (Admissions, Recruitment & Marketing) of the Faculty of Arts
& Social Sciences. She holds a PhD in Media and Cultural Studies and an MA in Global Media from the University of East London, UK. Joanne has taught in the areas of (New) Media and Journalism, Cultural Policy and the Creative Industries. Her research focuses on areas of participatory media and New Communication Technologies, interculturality, youth identities and civic/political engagement within the Malaysian- Southeast Asian context.
Joanne is Associate Editor of Media Asia (Routledge) and Editorial Board member of the Southeast Asian Social Science Review (IKMAS). She has authored a number of peer- reviewed journal articles and book chapters including Engendering civil resistance: Social media and mob tactics in Malaysia; and Understanding the Hallyu Backlash in Southeast Asia, both published in 2017. Joanne and has been invited to speak at numerous conferences worldwide (including South Korea, South Africa, Vietnam and Singapore).
Joanne is currently involved in a number of research projects including: 'Integrating New Communication Technology: A Study of Media Convergence in the Malaysian Democracy' and 'Youth Theatre: Fostering Interculturality Through the Performing Arts in Malaysia'. Joanne is former Visiting Research Fellow with the National University of Singapore, and has experience working as a journalist with one of Malaysia's leading newspaper. She also
worked as a Broadcast Journalist in Alberta, Canada and as a Co-producer of a radio talk show at 710KIRO in Seattle, USA. At present, she is working on a research monograph on Digital Civil Society: New Media and Public Participation in a Democracy.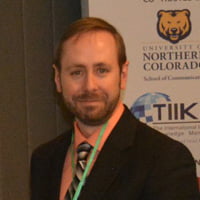 Asst. Prof. Christopher J. Fenner, Ph.D.
---
University of West Florida, USA


Asst. Prof. Tülay Atay-Avşar
---
Department of Journalism, Faculty of Communication, Mustafa Kemal University, Turkey
Profile
---
Assoc. Prof. Gökhan Gökgöz
---
Department of Journalism, Faculty of Communication, Gaziantep University, Turkey
Profile
Asst. Prof. Bayram Oğuz Aydın
---
Department of Public Relations, Faculty of Communication, Gaziantep University, Turkey
Profile
---
Be our Session Chair / Reviewer
Write to Ms Maheesha Dilshani : maheesha@tiikm.com with your short bio-data
Main Conference Coordinators
Mr. Arun Francis
Hotline: +94 773 027 621
TP : +94 113 098 521/2
Email: arun@tiikm.com

Mr. Saranga Meepitiya
Hotline: +94 768 223 146
TP : +94 113 098 521/2
Email:saranga@tiikm.com

Ms. Gayumi De Costa
Hotline: +94 770 624 172
TP : +94 113 098 521/2
Email: gayumi@tiikm.com