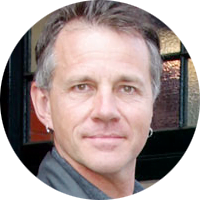 Toby Miller,
Professor Emeritus
Emeritus Distinguished Professor, University of California, Riverside
Sir Walter Murdoch Professor of Cultural Policy Studies, Murdoch University
Profesor Invitado, Escuela de Comunicación Social, Universidad del Norte
Professor of Journalism, Media and Cultural Studies, Cardiff University/Prifysgol Caerdydd
Director of the Institute for Media and Creative Industries, Loughborough University London.

Toby Miller is a British-Australian-US interdisciplinary social scientist. He is the author and editor of over 30 books, has published essays in more than 100 journals and edited collections, and is a frequent guest commentator on television and radio programs.
His research covers the media, sports, labor, gender, race, citizenship, politics, and cultural policy, as well as the success of Hollywood overseas and the adverse effects of electronic waste. Miller's work has been translated into Chinese, Japanese, Swedish, German, Spanish and Portuguese. He has been a Media Scholar in Residence at Sarai, the Centre for the Study of Developing Societies in India, Becker Lecturer at the University of Iowa, a Queensland Smart Returns Fellow in Australia, Honorary Professor at the Center for Critical and Cultural Studies, University of Queensland, CanWest Visiting Fellow at the Alberta Global Forum in Canada, and an International Research collaborator at the Centre for Cultural Research in Australia.
---