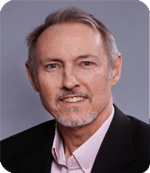 John V. Pavlik
Professor Of Journalism And Media Studies
United States
John V Pavlik is professor in the Department of Journalism and Media Studies at the School of Communication and Information at Rutgers University. While on leave from Rutgers in 2013; he served as the inaugural Associate Dean for Research at Northwestern University in Qatar. John V. Pavlik is co-developer of the Situated Documentary, a form of location-based storytelling using the emerging mobile and wearable technology known as Augmented Reality. He is a former columnist for CNN.com and an executive producer for Fathom.com. He is a member of the Advisory Board of the Global Communication Research Institute at Shanghai Jiao Tong University, China.
John Pavlik studies and writes about the impact of technology on journalism, media, and society. He is the author of several books on journalism and more than 100 journal articles and book chapters. He recently completed a two-year project funded by UNESCO on curriculum reform in journalism and mass communication in Iraqi higher education. Pavlik was the Inaugural Fulbright Distinguished Chair in Media Studies at the Academy of Fine Arts, Vienna, Austria (2008). He was the Inaugural Shaw Foundation Visiting Professor of Media Technology at the School of Communication Studies, Nanyang Technological University, Singapore (2000).
From 1995-2002 he was professor and executive director of the Center for New Media in the Columbia University Graduate School of Journalism. From 1988-1994 he was Associate Director for Research and Technology Studies at the Freedom Forum Media Studies Center at Columbia University. He is a faculty affiliate of the Columbia Institute for Tele-Information. His book, "Masterful Stories: Lessons from Golden Age Radio," was published earlier this year by Routledge Press. He is lead principal investigator for a three-year grant from the Qatar National Research Fund (QNRF) awarded May 2014, "Content Innovation Strategies for Mobile Media in Qatar."