"A Guide to Getting Published (GGP)"
The Workshop will be conducted by Ben Sng, The Senior Consultant – Publishing Relationships, East Asia Region, Emerald Group Publishing, Malaysia under the title of "A Guide to Getting Published (GGP)"
Key areas covering by the workshop.
Introduction to Emerald the publisher
Why Publish?
Co-authorship
Which Journal to publish in?
Journal rankings
The Publishing process
What makes a good paper from an editor's and reviewer's point of view?
Analysis of rejected articles
Plagiarism
Copyrights
Useful resources and links
Beyond authorship
Target Audience
PHD and Master Students
More Details
Date: 20th April 2017
Time: 11.00 – 13.00
Tickets: The publication workshop is included in the student registration
.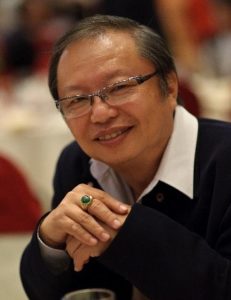 Ben Sng
Senior Consultant – Publishing Relationships, East Asia Region, Emerald Group Publishing, Malaysia
---
Ben Sng is the senior consultant for publishing relationships based at the KL office of Emerald Group Publishing Limited.
He has been associated with Emerald since October 1983, initially promoting and managing the business school and later in 1995 took on the responsibility of promoting and managing Emerald's publishing business in the Far East.
Since January 2011, he has taken on this new role which involves supporting aspiring authors, editors, reviewers, researchers, faculty members and doctoral candidates who wish to publish their research in International peer reviewed scholarly journals. He conducts a "Guide to Getting Published" and has completed over seventy such sessions so far with Institutions of Higher Learning.
By profession he is a qualified Chartered Management Accountant and an MBA graduate since 1985. He has taught on the MBA programme and supervised some of the MBA thesis.
His deep interest in adult learning, training and education has enabled him to appreciate the high quality management research that Emerald has been producing and a strong supporter of "Research You Can Use".