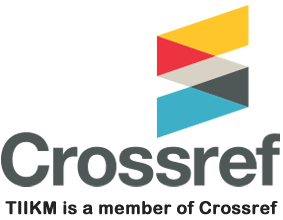 All accepted abstracts will be published in the conference abstract book with ISBN. All full papers will be accepted through a double blind reviewed process and will be published electronically with ISSN in proceedings with a DOI number (DOI prefix-10.17501).
We will submit the proceedings to be indexed in the Thomson Reuters, SCOPUS, Mendeley, Google scholar and CiteULike for possible Indexing.
We provide you the opportunity to publish your paper with well-known publishers

Papers presented (oral presentations, virtual presentations and poster presentations) in the conference being considered for possible publications in following journals. Best selected full papers will be published for free of charge.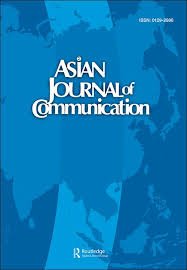 Asian Journal of Communication (Scopus Indexed Journal )
Included in the © 2015 Thomson Reuters, 2015 Journal Citation Reports ®
2015 Impact Factor 0.377
Ranking: 68/79 (Communication)

Print ISSN: 0129-2986
Online ISSN: 1742-0911
Editor: Hao Xiaoming, Nanyang Technological University, Singapore

Visit here

Abstracted/ Indexed in:
C S A Worldwide Political Science Abstracts
Communication and Mass Media Complete
Current Abstracts
Electronic Collections Online
International Bibliography of the Social Sciences
OCLC; Social Sciences Citation Index
Sociological Abstracts
Scopus and
P A I S
Launched in 1990, Asian Journal of Communication (AJC) is a refereed international publication that provides a venue for high-quality communication scholarship with Asian focuses and perspectives. They aim to bring research on the systems and processes of communication in the Asia-Pacific region and among Asian communities around the world to a wide international audience. It publishes articles that report empirical studies, develop communication theory, and enhance research methodology.
AJC is accepted and listed in the Thomson Reuters SSCI. The journal is housed editorially at the Wee Kim Wee School of Communication and Information at Nanyang Technological University in Singapore, jointly with the Asian Media Information and Communication Centre (AMIC).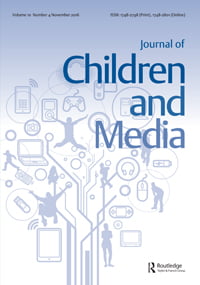 Journal of Children and Media
Print ISSN: 1748-2798
Online ISSN: 1748-2801
Co-editors: Prof. Amy Jordan and Prof. Dafna Lemish
Visit here