Options Available for Publication and Dissemination of Presented Work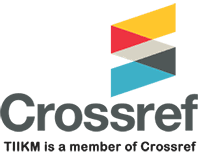 All accepted abstracts for the 4th International Conference on Women's Studies 2018 will be published in the conference abstract book with ISBN (978-955-4903-98-2). All full papers will be accepted through a double blind reviewed process and will be published electronically with ISSN(2424-6743) in proceedings with a DOI Number (DOI prefix: 10.17501).
We will submit the proceedings to be indexed in the Thomson Reuters, SCOPUS, Mendeley, Google Scholar and CiteULike for possible Indexing.
Quarterly Review of Film and Video
Publisher: Taylor and Francis
Print ISSN: 1050-9208
Online ISSN: 1543-5326
Abstracted/indexed in: CSA British Humanities Index; EBSCOhost Online Research Databases; Family Index Database; Film Literature Index; International Index to Film Periodicals; Media Review Digest; MLA International Bibliography
View Journal: Click Here
International Journal of Cultural Policy
Publisher: Taylor and Francis
Print ISSN: 1028-6632
Online ISSN: 1477-2833
Abstracted/indexed in: Arts and Humanities Citation Index , British Humanities Index, Communication and Mass Media Complete, SCOPUS, Social Science Citation Index
View Journal: Click Here
Peer Reviewed Journal Publication
We provide you with the opportunity to publish your paper with well-known publishers
Papers presented (oral presentations, virtual presentations and poster presentations) during the 4th World Conference on Media and Mass Communication will have the opportunity to be considered for publication in the following journals. Those that are considered to be appropriate for publication after peer review will be published for free of charge.
Abstract & Full Paper Guidelines
If you have any questions regarding the options for publication of your work, please try our FAQ or you can send inquiries to the shanika@tiikm.com at any time.