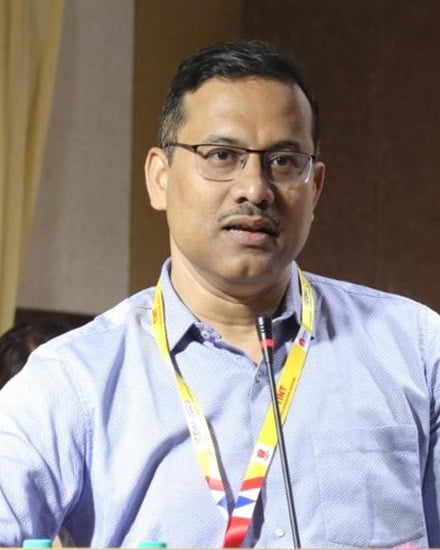 Professor
A.K.Choudhury School of Information Technology
India
Title: "The Impact of Generative AI on Education and Society"
Dr. Amlan Chakrabarti is a Full Professor in the A.K.Choudhury School of Information Technology at the University of Calcutta. He was a Post-Doctoral fellow at the School of Engineering, Princeton University, USA during 2011-2012. He has 20+ years of experience in Engineering Education and Research. He is the recipient of the DST BOYSCAST fellowship award in Engineering Science (2011), the Indian National Science Academy (INSA) Visiting Faculty Fellowship (2014), the JSPS Invitation Research Award (2016), Erasmus Mundus Leaders Award (2017), the Hamied Visiting Professorship from University of Cambridge, UK (2018), Siksha Ratna Award by Dept. of Higher Education Govt. of West Bengal (2018) and has been awarded as the Fellow of West Bengal Academy of Science and Technology (2022).
He has also served in various capacities in various higher education organizations both at national and international levels. He has contributed immensely in the development of efficient computer algorithms and systems in multiple projects supervised by him in both International and National levels. He led research and consultancy projects supported by CERN Geneva, GSI Helmholtz Research Laboratory Germany, DST, DRDO MietY, Intel, TCS etc. He is also serving as the Head of IT and Tech. Innovation Cell of the Dept. of Higher Education Govt. of West Bengal. He has graduated 20 Ph.D. students till date and has published 200+ research papers.
He is the Series Editor of Springer Transactions of Computer Systems and Networks, the Series Editor of the Springer Book Series on "Water Informatics", an Associated Editor of the Elsevier Journal of Computers and Electrical Engineering and Guest Editor of the Springer Journal of Applied Sciences. He is a Sr. Member of IEEE and ACM, IEEE Computer Society Distinguished Visitor, Distinguished Speaker of ACM, Secretary of IEEE CEDA India Chapter, Member of the International Water Association, Vice President of the Data Science Society and Life Member of CSI India. His areas of research are Machine Learning, Computer Vision, Reconfigurable Computing, VLSI CAD and Quantum Computing.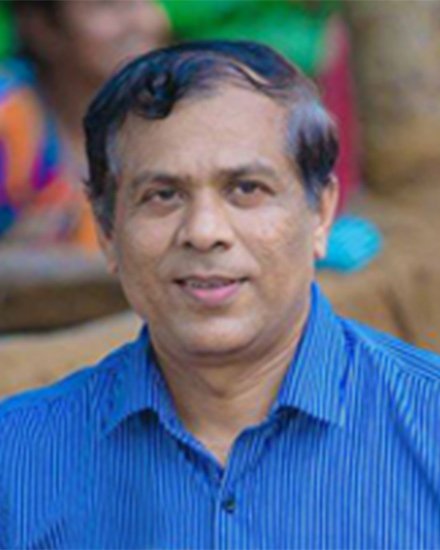 Prof. Ranjan Hettiarachchi
Department of Mass Media
Sri Palee Campus
University of Colombo
Sri Lanka
Dr. Ranjan Hettiarachchi is a distinguished academic and educator with a rich background in linguistics, education, and mass media. His impressive qualifications and extensive experience have made him a prominent figure in the field of education and language studies. He embarked on his academic journey by earning his PhD in Education from Hiroshima University, Japan, from 2002 to 2005. His doctoral research marked the beginning of his contributions to the field of education. Prior to his doctoral studies, he pursued a Master of Arts (MA) in Linguistics at the University of Poona, India, from 1995 to 1997. This provided him with a strong foundation in linguistics, a discipline he would later integrate into his educational work. Dr. Hettiarachchi's academic journey began with a Bachelor of Arts (BA) in Linguistics from the University of Kelaniya, which he completed from 1991 to 1994. This laid the groundwork for his lifelong passion for language and education. In his commitment to academic development, he completed a Diploma in Effective Academic Development at the University of Colombo, Sri Lanka, from 1999 to 2000. This further honed his skills in educational practices. Recognizing the importance of peace studies, Dr. Hettiarachchi earned a Certificate in Peace Studies from Hiroshima City University, Japan, in 2009, highlighting his dedication to promoting peace and understanding through education.
Dr. Ranjan Hettiarachchi is an active member of several professional associations, including the Far Eastern English Language Teachers' Association, the Korean Teachers of English to Speakers of Other Languages, the Asian Association of Teachers of English as a Foreign Language, and the Sri Lankan English Teachers' Association. His involvement in these organizations reflects his commitment to the advancement of language education.
Currently, Dr. Hettiarachchi serves as a Professor in the Department of Mass Media at Sri Palee Campus, University of Colombo, a prestigious position that showcases his expertise in the field of mass media and education. In the past, he held the esteemed role of Rector at Sri Palee Campus, University of Colombo, from 2015 to 2020, demonstrating his leadership capabilities within the academic community. His international experience includes serving as an Associate Professor at Virginia Tech University, USA, in 2014, where he contributed to global education initiatives. Dr. Hettiarachchi has also held the position of Head of the Department of Mass Media Studies at Sripalee Campus, University of Colombo, from 2015 to 2009, and has been actively involved in various academic committees and projects.
Beyond his academic pursuits, Professor Hettiarachchi is deeply engaged in community service. He has played a vital role in syllabus design for Sanasa Campus and has served as a resource person for the Ministry of Education and the National Institute of Education (NIE). His contributions to peace conferences and workshops, as well as his involvement in defense and police media initiatives, underscore his commitment to fostering harmony and understanding in his local community.
With his diverse educational background and extensive engagement with various communities in Sri Lanka, Dr. Ranjan Hettiarachchi possesses a profound understanding of cultural nuances. He has been actively involved in addressing multicultural conflicts, including those related to ethnicity, language, religion, and gender. His work reflects his dedication to promoting inclusivity and harmony in diverse contexts.
In summary, Professor Ranjan Hettiarachchi is a distinguished educator, researcher, and leader who has made significant contributions to the fields of education, linguistics, and mass media. His commitment to academic excellence, community service, and conflict resolution exemplifies his role as a respected figure in both academia and society.