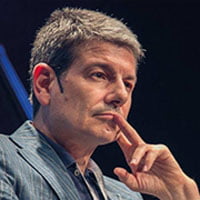 Giuseppe Melis
Giuseppe Melis is a professor of marketing, tourism marketing in first level degree courses, and marketing and communication in the master's degree course in "managerial economics".
His research interests in the last ten years have focused respectively:
a) on value co-creation processes both in tourist destinations and in health services, with particular reference to collaboration and learning processes in the definition of territorial development strategies and the role of digital contact platforms in the management of health services in relation benefits for users;
b) on the role of events in the competitive strategies of destinations and on their impact on the rates of accommodation facilities;
c) on the revenue management strategies of hotel facilities.
Furthermore:
– He obtained the national scientific qualification as full professor for SSD 13 / B2;
– is ad hoc reviewer for the scientific journals Tourism Management and Micro & Macro Marketing.
– is a member of the College of PhD students in Economics and Business Sciences.
 Email: giuseppe.melis.ca@gmail.com