What is a

Virtual Presentation

?
If you are unable to attend the conference in person mainly due to financial or any other reasons, but still wish to have your paper presented and published, we offer virtual presentations for your convenience. There are two types of virtual presentations available.
Live Video Presentation via ZOOM
Power Point Virtual Presentation
Live Video Presentation via ZOOM
If you are unable to attend the conference in person but still wish to have your paper presented and published, we offer Live Video presentations for you which will give you a live experience as conference participant.
The International Institute of Knowledge Management (TIIKM) is delighted to introduce the new Web Conference facility to Conference Participants. This live video presentation opportunity is developed by web client called ZOOM.
What is Zoom?
Zoom is a platform designed to offer complete Unified Communications maintaining High-Quality Standards. Web Conferencing platform enables Video and Voice Communications to take place through the Internet Browser with Peer Participants and relevant Session Chairs, which allows to seamlessly join meetings with zoom software or zoom application in web browser.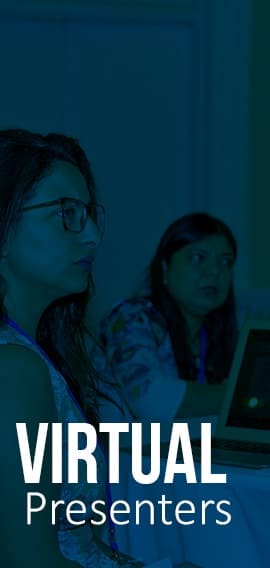 Online Video presentation is a great opportunity to,
Present your research via online video presentation to the conference audience, live.
Meet face-to-face with HD Video & Audio.
Watch the presentation or webinar.
Share the screens and PDF documents.
Discuss with peer presenters, the session chair and evaluation panel members and get live feedback.
Be evaluated by an international evaluation panel and win an award as the best presenter.
Be eligible for publication opportunities as regular presenters.
Your Package includes,
The abstract will be published in the Abstract Book
Presentation slot with Q and A session (15 – 20 min) and live engagement with the conference delegates.
Conference materials including the author certificate as a virtual presenter, book of abstract (hard copy), conference program book (hard copy), note book and pen will be posted to every virtual presenter after the conference.
An opportunity to publish in conference proceedings.
An opportunity to submit your paper for peer review to the supporting Journals
How to be a Live Video presenter?
You are required to submit a proposal/Abstract which will undergo a double-blind peer reviewing process for the Abstract Acceptance. Upon the confirmation to the Conference, a test run will be conducted by the organizing committee in close proximity to the Conference. The participant will be given guidelines on how to connect during the Conference and present.  After the Presentation and Conference Conclusion, you will receive a copy of the Conference program, Certificate of Presentation, Book of Abstracts and TIIKM branded stationary along with the Conference Pack.
Requirements
Laptop with headset/ Desktop with Webcam and Microphone/headset
Updated Chrome Browser
Virus Protections are needed to be paused/disabled before the start, if not will block the webcam.
Bright and calm environment with a professional background.
Test-run your presentation before the conference
Once you have registered and paid for the conference, you will receive an opportunity to have a trial live presentation with the organizing committee to test the application. This will give you the technical knowledge to do the presentation smoothly.