"Communicating Diversity (People with disabilities, migrants, the poor)"
The workshop aims to present and discuss the communication of diversity with particular reference to narratives and representations in digital media and perceptions of people with disabilities, migrants and refugees and people with mental health problems.
Prof. Andrea Volterrani
Researcher of Sociology of Cultural and Communication Processes
Director of Master in Social Communication
Director of Master in Social Farming
University of Rome Tor Vergata
Italy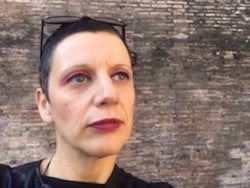 Prof. Gaia Peruzzi
Associate Professor Gaia Peruzzi Sociology of cultural processes and communication
Department of Communication and Social Research
Sapienza University of Rome
Italy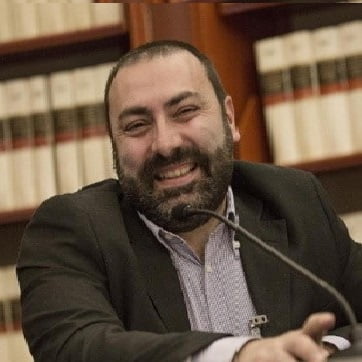 Prof. Marco BRUNO
Associate Professor Marco BRUNO
Department of Communication and Social Research
Sapienza University of Rome
Italy
"Digital Journalism Under the Shadow of Industry 4.0"
The most important benefit that digitalization brought into journalism is its creation of new avenues for "watchdog reporting," which ensures the sustainability of democracy for citizens. Journalism is now married to digitalization, but for this marriage to prosper in a healthy fashion, those who create news stories have to be increasingly more careful regarding the trustworthiness of their sources and information.
New media is viewed as an alternative to traditional media outlets that prevailing powers wish to keep under control; however, the fact that the question "Would you like to share with us which hotel you stayed in last night?" remained unanswered when the American Senate asked it of Mark Zuckerberg showcases the truth of the monopoly of digitalization. This is where the individual's awareness must interfere.
People can only grow into informed citizens with high awareness if a wholistic education is available to them within their culture. We can affirm that technology is developing and allowing a much quicker spread of information among communities, however, we cannot say for certain that it has brought prosperity into our lives or eradicated environmental disasters."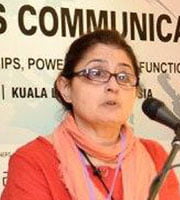 Dr. Tülây Atay Hatay
Mustafa Kemal University
Tayfur Sokmen Campus
Turkey
"How 5G combined with A.I. will transform our world?"
The Global IOT, Internet of Things has radically changed the world.  Even more disruptive changes are on the horizon regardless of geography, socio-economic status, business types and politics.  While 5-G is unfolding and being integrated into many developed and less developed nations, in less than
10-years there will be challenges posed by the commercial roll-outs of 6-G.   The infrastructure of IOT will become ubiquitous when Artificial Intelligence systems are embedded with advanced wireless, like 5-G and eventually 6-G.  Less developed
nations may benefit from combining wireless and A.I., while at the same time the less developed nations may still trail in the applications of the latest, most sophisticated wireless and A.I. systems. 
Communications along with news and information distribution will evolve as quickly as the technologies supporting them. 
The globe digital divide may expand as A.I. and wireless become common components in industry, medicine, communications and education.
The workshop will discuss about how 5G combined with A.I. will transform our world with an overview to the above aspects.
Assoc. Prof. Benjamin A. Davis
Broadcast & Digital Journalism California State University, Northridge
"Political Communication Workshop"
This workshop is focused on highlighting use of digital media for political communications. It will cover digital media used in oldest and largest democratic countries like the USA & India.  Idea of this workshop is to senstatise media scholars about the framework of research and possibilities to studies in this domain. 
Prof. Manish Verma
Amity School of Communication, Amity University Gurugram, Haryana, India