The 9th World Conference on Media and Mass Communication 2024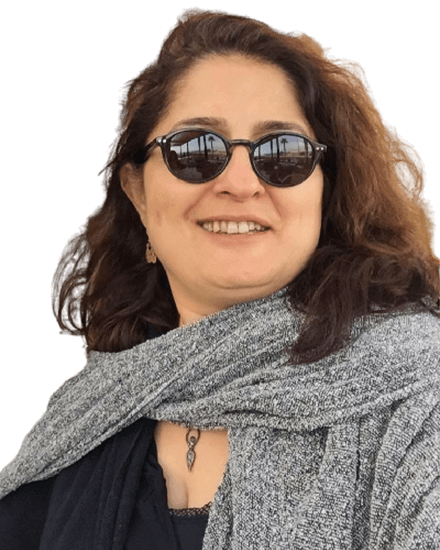 Assistant Prof. Tülây Atay
Hatay Mustafa Kemal University
Faculty Of Communication
Journalism Department,
Antakya, Türkiye
Dr Tülây ATAY currently teaches at Hatay Mustafa Kemal University (HMKU), Antakya, Hatay, Faculty of Communication, Department of Journalism as a faculty member (Assistant Professor) and a researcher. She is a Turkish Citizen. She was born and bred in Istanbul, Turkey and graduated from Istanbul University. She holds BA degree in Mass-Media Communication, Journalism & PR. She has her Master's degree in Cultural Anthropology (Gender & Women's Studies). She is a co-author of the book called "Gender & Sex and Taboo in the Contemporary Primitive & Traditional Societies" in the Turkish Language based on her MA thesis. The book is written from the perspective of women's and gender studies. She was one of the co-founders of the Centre for Women's Studies of Mustafa Kemal University. She served and was in charge as one of the deputy directors of the Centre for Women's Studies of Mustafa Kemal University, Antakya, Hatay, Turkey. She previously worked as a "business developer" for many SMEs in the various fields such as automotive, textile etc. She worked as an Assistant Producer for Turkish Radio Television State Company (TRT) between 1995-1996. She earned her Ph.D. from the Department of Agriculture Economics and Extensions at Çukurova University, Adana, Turkey in October 2013. She produced her Ph.D. thesis on the division of labour amongst ethnically different two villages near Hatay province (Southern Turkey bordering Syria) in the context of changing social life and Women's & Gender Studies. Dr Atay's areas of interests are women empowerment and women's studies using the other disciplines e.g. communication studies, journalism studies and immigration & refugee studies. She is holding sociology BA degree obtained from Open Faculty, Anadolu University, Eskişehir, Turkey. She is a Ph.D. in Journalism from İstanbul University, İstanbul, Turkey. She was a temporary National Gender Consultant for Food and Agriculture Organization of United Nations (FAO). She lived in the UK and USA for a while. She has been in Portugal, Slovenia, Ukraine, Scotland, Romania, Holland, Italy, Spain, Estonia, UAE, Malaysia, Poland, Czech Republic and France for academic purposes. She was a "scientist-in-residence" at Paris Lodron University of Salzburg financially supported by GendUp and Salzburg Stadt (Municipality), Salzburg, Austria. She chaired the MEDCOM 2017, KL, Malaysia. She is also currently engaging with the FoTRRIS-H2020 project and RAISD-H2020 project (women and immigration) run by Complutense University of Madrid. Dr Atay has been actively carrying out her research on immigration and refugee studies mostly last 10 years. She was one of the researchers for the Prof Dr Steven Youngblood's project on 2015-2016 in various Turkish provinces Antakya, Hatay, Malatya, Adana. The research group visited many refugee camps together. Dr Atay and her colleagues also produced an article entitled "The long journey from Syria to Malatya, Turkey" which was published by the Peace Journalist magazine of Park University, Parkville, MO, USA.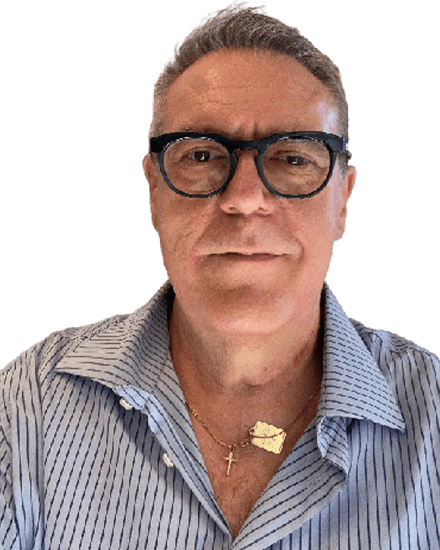 Director of Master in
Social Comm. | Social Farming
University of Rome Tor Vergata
Italy
Dr. Andrea Volterrani is a Sociologist of Cultural and Communication Processes at Department of Enterprise Engineering, University of Rome Tor Vergata. After graduating from the Faculty of Political Science Cesare Alfieri of the University of Florence, he is a fellow student at the Italian Foundation for Volunteering. He was then assigned research from 1999 to 2005 at the Department of Sociology and Political Science of the University of Florence. From 1997 to 2003 he is also a professor of sociology of cultural processes, theory and technique of social communication, territorial communication and marketing at the Faculty of Political Science Cesare Alfieri of Florence. From 2005 to 2008 he is a contractor and research grant at the Department of Historical, Legal and Political Sciences and Social Sciences at Siena University and a social contractor and family sociology lecturer at the Faculty of Political Science of the University of Siena. At the same time, he is a professor of social studies contract at the Faculty of Communication Sciences of La Sapienza University of Rome (2004-2008) and of sociology of communication at the Faculty of Psychology of the University of Florence (2004-2006). Since 2008 is a researcher at Department of Enterprise Engineering, Tor Vergata University, Rome. Prof. Volterrani is engaged in research, teaching and consulting on social communication, the third sector, integrated social politics and assessment processes, resilience community and prevention communication related on natural disaster.
SPECIAL NETWORKING DINNER
Join us for an enchanting Networking Dinner at the MEDCOM 2024. This exclusive event offers a unique opportunity to connect, engage, and build meaningful relationships with influential leaders, academics, scholars, scientists, practitioners, industry experts, activists, students, researchers, and passionate individuals in the field of Media and Mass Communication. Immerse yourself in an atmosphere of camaraderie, where like-minded individuals gather to celebrate the achievements and discuss the path to a more inclusive future. Indulge in a delectable culinary experience while engaging in thought-provoking conversations with fellow attendees. Share insights, exchange ideas, and foster collaborations that will shape the future of the field of Media and Mass Communication. Whether you are an academic, scholar, activist, scientist, practitioner, industry expert, researcher or a student, this networking dinner is the perfect platform to expand your network and create lasting connections. Experience an evening filled with inspiration, support, and empowerment and pave the way for a brighter tomorrow. Don't miss this extraordinary networking opportunity. Secure your spot today.
(This is optional for the conference participants. If you would like to join the networking dinner, please contact the conference secretary, via  secretariat@mediaconference.co)
SPECIAL NETWORKING SESSION
Are you ready to expand your professional network, forge valuable connections, and engage with like-minded individuals in your field? Then join our exclusive Networking Session during the conference!
This highly anticipated event is designed to create a dynamic platform for attendees to interact, exchange ideas, and foster meaningful relationships. Whether you're a seasoned professional or just starting your journey, this session offers a unique opportunity to connect with the peers who share your passion and aspirations.
What will you gain from attending?
Both in-person and virtual participants can make the most out of this Networking Session by bringing business cards, and being open to new opportunities while speaking out yourself, networking virtually. Whether you're looking for potential opportunities, or simply seeking to expand your knowledge and network, this session is tailor-made for you.
Don't miss out on this exceptional chance to connect with the peers, share ideas, and explore collaborative possibilities. Be sure to join us for our Special Networking Session and make valuable connections that can shape your future success.
We look forward to seeing you there and witnessing the power of networking in action!
(Note: The details provided above are subject to change. Please refer to the final conference program or official communication for the final updates on the Networking Session.)
"We are excited to unveil the official 'Call for Panelists' for the Panel Discussion on "Social and Political Participation in the Age of Digital Media" at the 9th World Conference on Media and Mass Communication 2024 under the overarching theme of "Reshaping and Challenging the Neoliberal Model: Evolving Practices in Crisis, Conflict, and Creative Communication." We warmly welcome dedicated professionals, thought leaders, and advocates from various fields to contribute their expertise, perspectives, and real-world experiences to this impactful gathering.
As we prepare to gather for MEDCOM 2024, we invite you to join us in shaping the discourse and driving positive change in the realm of Media and Mass Communication. Your insights and contributions will play a crucial role in fostering a more inclusive, accessible, and empowered world.
We encourage you to seize this opportunity to be a catalyst for transformation, inspire action, and create a lasting impact at the World Conference on Media and Mass Communication."
Register now and seize the chance to make a difference!
This session welcomes non-conference participants to join.
Register only for this Session! Don't miss our future updates! Get Subscribed Today!
©2023. Medcom | All Rights Reserved.