Abstract Submission Process
You are invited to send your abstract to The 4th World Conference on Media and Mass Communication (MEDCOM 2018), you have to send your abstract on or before the abstract submission deadline. The abstract must first pass a double-blind peer review and if it is accepted by the reviewer, we will send you the abstract acceptance notification. Upon payment of the registration fee, your presentation will be confirmed.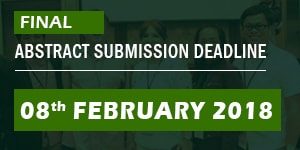 How to Submit
Please submit your abstract to abstract@mediaconference.co
Submit your abstract of no more than 250 words. Please download the abstract template given and you are requested to follow the format carefully for your abstract submission.
Please send in a brief biography together with the Abstract.
Submit well before the submission deadline in order to benefit from Early Bird rates.
Your Abstract will undergo a double-blind peer review within two to three weeks after receipt. If your abstract is accepted, you will be invited to register for the conference. At least one of the authors of the paper must register for the conference by 8th  March 2018
Deadlines
Final Abstracts submission: 08th  February 2018
Abstracts submission: 11th  January 2018
Acknowledgement of receipt will be sent within 3 days
Results of abstract reviews are returned to authors: Usually within two weeks of submission
Final conference registration for all presenters: 8th  March 2018
Full paper submission: 26th  April 2018
This Media conference provides you the opportunity to present your research paper under the conference tracks mentioned in the call for papers. Please submit your abstracts according to the deadlines in the Dates of Importance.
Be a presenter at The 4th World Conference on Media and Mass Communication by selecting your presentation mode.