The 9th World Conference on Media and Mass Communication 2024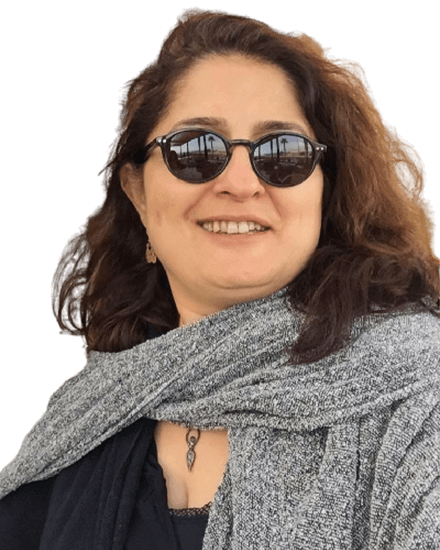 Hatay Mustafa Kemal University
Faculty Of Communication
Journalism Department,
Antakya, Türkiye
Dr Tülây ATAY currently teaches at Hatay Mustafa Kemal University (HMKU), Antakya, Hatay, Faculty of Communication, Department of Journalism as a faculty member (Assistant Professor) and a researcher. She is a Turkish Citizen. She was born and bred in Istanbul, Turkey and graduated from Istanbul University. She holds BA degree in Mass-Media Communication, Journalism & PR. She has her Master's degree in Cultural Anthropology (Gender & Women's Studies). She is a co-author of the book called "Gender & Sex and Taboo in the Contemporary Primitive & Traditional Societies" in the Turkish Language based on her MA thesis. The book is written from the perspective of women's and gender studies. She was one of the co-founders of the Centre for Women's Studies of Mustafa Kemal University. She served and was in charge as one of the deputy directors of the Centre for Women's Studies of Mustafa Kemal University, Antakya, Hatay, Turkey. She previously worked as a "business developer" for many SMEs in the various fields such as automotive, textile etc. She worked as an Assistant Producer for Turkish Radio Television State Company (TRT) between 1995-1996. She earned her Ph.D. from the Department of Agriculture Economics and Extensions at Çukurova University, Adana, Turkey in October 2013. She produced her Ph.D. thesis on the division of labour amongst ethnically different two villages near Hatay province (Southern Turkey bordering Syria) in the context of changing social life and Women's & Gender Studies. Dr Atay's areas of interests are women empowerment and women's studies using the other disciplines e.g. communication studies, journalism studies and immigration & refugee studies. She is holding sociology BA degree obtained from Open Faculty, Anadolu University, Eskişehir, Turkey. She is a Ph.D. in Journalism from İstanbul University, İstanbul, Turkey. She was a temporary National Gender Consultant for Food and Agriculture Organization of United Nations (FAO). She lived in the UK and USA for a while. She has been in Portugal, Slovenia, Ukraine, Scotland, Romania, Holland, Italy, Spain, Estonia, UAE, Malaysia, Poland, Czech Republic and France for academic purposes. She was a "scientist-in-residence" at Paris Lodron University of Salzburg financially supported by GendUp and Salzburg Stadt (Municipality), Salzburg, Austria. She chaired the MEDCOM 2017, KL, Malaysia. She is also currently engaging with the FoTRRIS-H2020 project and RAISD-H2020 project (women and immigration) run by Complutense University of Madrid. Dr Atay has been actively carrying out her research on immigration and refugee studies mostly last 10 years. She was one of the researchers for the Prof Dr Steven Youngblood's project on 2015-2016 in various Turkish provinces Antakya, Hatay, Malatya, Adana. The research group visited many refugee camps together. Dr Atay and her colleagues also produced an article entitled "The long journey from Syria to Malatya, Turkey" which was published by the Peace Journalist magazine of Park University, Parkville, MO, USA.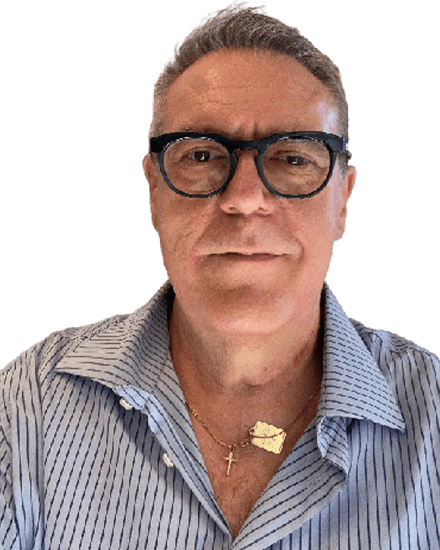 Director of Master in
Social Comm. | Social Farming
University of Rome Tor Vergata
Italy
Dr. Andrea Volterrani is a Sociologist of Cultural and Communication Processes at Department of Enterprise Engineering, University of Rome Tor Vergata. After graduating from the Faculty of Political Science Cesare Alfieri of the University of Florence, he is a fellow student at the Italian Foundation for Volunteering.
He was then assigned research from 1999 to 2005 at the Department of Sociology and Political Science of the University of Florence. From 1997 to 2003 he is also a professor of sociology of cultural processes, theory and technique of social communication, territorial communication and marketing at the Faculty of Political Science Cesare Alfieri of Florence.
From 2005 to 2008 he is a contractor and research grant at the Department of Historical, Legal and Political Sciences and Social Sciences at Siena University and a social contractor and family sociology lecturer at the Faculty of Political Science of the University of Siena. At the same time, he is a professor of social studies contract at the Faculty of Communication Sciences of La Sapienza University of Rome (2004-2008) and of sociology of communication at the Faculty of Psychology of the University of Florence (2004-2006). Since 2008 is a researcher at Department of Enterprise Engineering, Tor Vergata University, Rome.
Prof. Volterrani is engaged in research, teaching and consulting on social communication, the third sector, integrated social politics and assessment processes, resilience community and prevention communication related on natural disaster.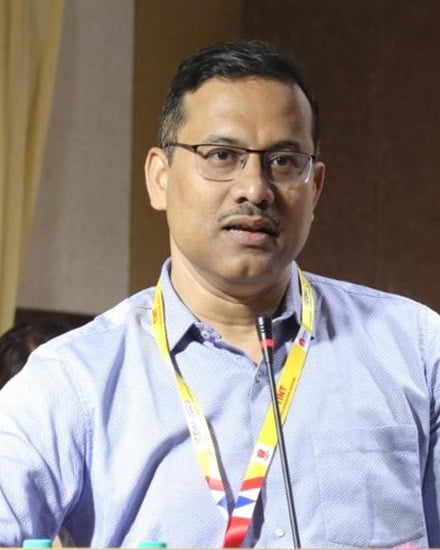 Professor
A.K.Choudhury School of Information Technology
India
Title: "The Impact of Generative AI on Education and Society"
Dr. Amlan Chakrabarti is a Full Professor in the A.K.Choudhury School of Information Technology at the University of Calcutta. He was a Post-Doctoral fellow at the School of Engineering, Princeton University, USA during 2011-2012. He has 20+ years of experience in Engineering Education and Research. He is the recipient of the DST BOYSCAST fellowship award in Engineering Science (2011), the Indian National Science Academy (INSA) Visiting Faculty Fellowship (2014), the JSPS Invitation Research Award (2016), Erasmus Mundus Leaders Award (2017), the Hamied Visiting Professorship from University of Cambridge, UK (2018), Siksha Ratna Award by Dept. of Higher Education Govt. of West Bengal (2018) and has been awarded as the Fellow of West Bengal Academy of Science and Technology (2022).
He has also served in various capacities in various higher education organizations both at national and international levels. He has contributed immensely in the development of efficient computer algorithms and systems in multiple projects supervised by him in both International and National levels. He led research and consultancy projects supported by CERN Geneva, GSI Helmholtz Research Laboratory Germany, DST, DRDO MietY, Intel, TCS etc. He is also serving as the Head of IT and Tech. Innovation Cell of the Dept. of Higher Education Govt. of West Bengal. He has graduated 20 Ph.D. students till date and has published 200+ research papers.
He is the Series Editor of Springer Transactions of Computer Systems and Networks, the Series Editor of the Springer Book Series on "Water Informatics", an Associated Editor of the Elsevier Journal of Computers and Electrical Engineering and Guest Editor of the Springer Journal of Applied Sciences. He is a Sr. Member of IEEE and ACM, IEEE Computer Society Distinguished Visitor, Distinguished Speaker of ACM, Secretary of IEEE CEDA India Chapter, Member of the International Water Association, Vice President of the Data Science Society and Life Member of CSI India. His areas of research are Machine Learning, Computer Vision, Reconfigurable Computing, VLSI CAD and Quantum Computing.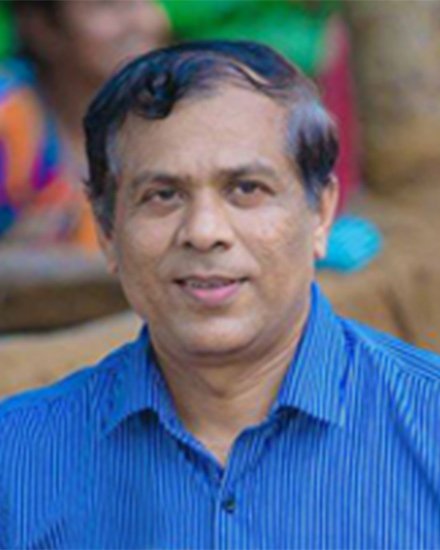 Prof. Ranjan Hettiarachchi
Department of Mass Media
Sri Palee Campus
University of Colombo
Sri Lanka
Dr. Ranjan Hettiarachchi is a distinguished academic and educator with a rich background in linguistics, education, and mass media. His impressive qualifications and extensive experience have made him a prominent figure in the field of education and language studies. He embarked on his academic journey by earning his PhD in Education from Hiroshima University, Japan, from 2002 to 2005. His doctoral research marked the beginning of his contributions to the field of education. Prior to his doctoral studies, he pursued a Master of Arts (MA) in Linguistics at the University of Poona, India, from 1995 to 1997. This provided him with a strong foundation in linguistics, a discipline he would later integrate into his educational work. Dr. Hettiarachchi's academic journey began with a Bachelor of Arts (BA) in Linguistics from the University of Kelaniya, which he completed from 1991 to 1994. This laid the groundwork for his lifelong passion for language and education. In his commitment to academic development, he completed a Diploma in Effective Academic Development at the University of Colombo, Sri Lanka, from 1999 to 2000. This further honed his skills in educational practices. Recognizing the importance of peace studies, Dr. Hettiarachchi earned a Certificate in Peace Studies from Hiroshima City University, Japan, in 2009, highlighting his dedication to promoting peace and understanding through education.
Dr. Ranjan Hettiarachchi is an active member of several professional associations, including the Far Eastern English Language Teachers' Association, the Korean Teachers of English to Speakers of Other Languages, the Asian Association of Teachers of English as a Foreign Language, and the Sri Lankan English Teachers' Association. His involvement in these organizations reflects his commitment to the advancement of language education.
Currently, Dr. Hettiarachchi serves as a Professor in the Department of Mass Media at Sri Palee Campus, University of Colombo, a prestigious position that showcases his expertise in the field of mass media and education. In the past, he held the esteemed role of Rector at Sri Palee Campus, University of Colombo, from 2015 to 2020, demonstrating his leadership capabilities within the academic community. His international experience includes serving as an Associate Professor at Virginia Tech University, USA, in 2014, where he contributed to global education initiatives. Dr. Hettiarachchi has also held the position of Head of the Department of Mass Media Studies at Sripalee Campus, University of Colombo, from 2015 to 2009, and has been actively involved in various academic committees and projects.
Beyond his academic pursuits, Professor Hettiarachchi is deeply engaged in community service. He has played a vital role in syllabus design for Sanasa Campus and has served as a resource person for the Ministry of Education and the National Institute of Education (NIE). His contributions to peace conferences and workshops, as well as his involvement in defense and police media initiatives, underscore his commitment to fostering harmony and understanding in his local community.
With his diverse educational background and extensive engagement with various communities in Sri Lanka, Dr. Ranjan Hettiarachchi possesses a profound understanding of cultural nuances. He has been actively involved in addressing multicultural conflicts, including those related to ethnicity, language, religion, and gender. His work reflects his dedication to promoting inclusivity and harmony in diverse contexts.
In summary, Professor Ranjan Hettiarachchi is a distinguished educator, researcher, and leader who has made significant contributions to the fields of education, linguistics, and mass media. His commitment to academic excellence, community service, and conflict resolution exemplifies his role as a respected figure in both academia and society.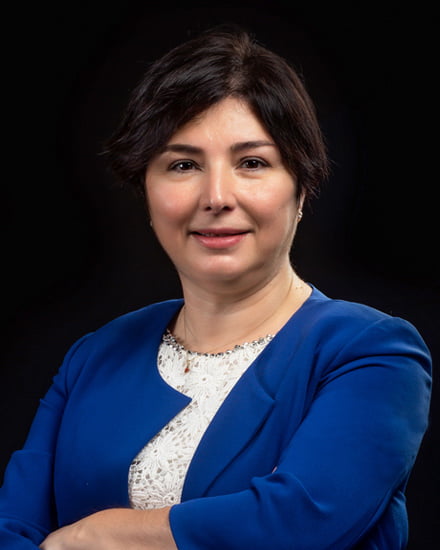 Prof. Dr. Nilüfer Pembecioğlu
Faculty of Communication Radio Television Cinema Department
The Istanbul University
Turkey
Speech Title: "Bridging The Intergenerational Gap – Media Education in the Era of Multiculturalism and AI"
As the academic of the Istanbul University Faculty of Communication Radio Television Cinema Department, Prof. Dr. Nilüfer Pembecioğlu specializes in Children and Media Issues and Media Literacy. She has been a teacher-trainer for 36 years and she also has degrees in European Union Studies, linguistics, semiotics, cinema, communication, journalism, peace education and peace journalism as well as health management. She is recently in digitalization, AI, new media, children, women, and advertising fields. Coordinating many national and international academic projects and several academic initiatives she focuses more on vulnerable groups including immigrants, the gifted, the deaf, and the handicapped, her research interests span a range of subjects, including topics like Migration, Social Discrimination, and Exclusion, Cyber Bullying, Family, and Film Therapy. She provides consultancy for various institutions and organizations. She has numerous books, book chapters, and academic papers. She is also a film director having feature documentary films, short films, and animations. Don't miss our future updates! Get Subscribed Today!
©2023. Medcom | All Rights Reserved.