MEDIA & MASS COMMUNICATION
CONFERENCE 2020
NEW CALL FOR PAPER

#MEDCOM2020
In light of the global coronavirus (COVID-19) outbreak and the interest of scientific and professional community in communication related to this issue, we decided to open a new call for paper for an OPEN FORUM ON COVID-19. 
We invite scholars and experts to submit their abstracts.
The conference will be held on 29th – 31st of October, 2020 on the beautiful University of Cagliari campus in Sardinia, Italy under the theme Communication and Cultural Change.
30th June 2020: submission of abstracts
NEW DEADLINES
31st May: delivering of revised abstracts

31st May: early bird payment deadline

30th September: delivering of ppt for Virtual Presentation
30th December: delivering of full paper for proceedings and special issues of journals
ROUND TABLE DISCUSSIONS
Round Table 1
Platform Society: How and Why Digital Platforms Transform Our Daily Life?
Round Table 2
True or False? The Risks of Perception between Knowledge, Reality and the Imaginary
Round Table 3
The Mediated Construction of Reality. How to Understand and Analyze The Role of The Media?
Date: 29th May 2020
Time: 1.30 p.m. – 3.00 p.m.
MEDCOM 2019 will have three parallel round table discussions. Participants can register and attend according to their interest.
CAREER DEVELOPMENT WORKSHOPS
Publication Workshop
Date: 28th May 2020
Time  : 4.00 p.m. –  5.30 p.m.
Conference Chair's Workshop
Resource Person
Dr. Andrea Volterrani
University of Rome Tor Vergata
Italy
Prof. Elisabetta Gola
University of Cagliari
Italy
Date: 30th May 2020
Time: Updating
Audience: All conference participants
STORYTELLING SESSION
Share your story at MEDCOM 2020
Category
Success Stories

Projects

Narrative
Storytelling Session 1: Storytellers will be updating soon.
Date : 28th May 2020
Time : 2.30 p.m.- 3.30 p.m.
Storytelling Session 2: Storytellers will be updating soon
Date:  30th May 2020
Time : 10.20 a.m. – 11.20 a.m.
KNOWLEDGE – NETWORK – ENTERTAINMENT – AWARDS
100+ Research Presentations [send your abstract now]
Awards Ceremony – The Best Researchers will be recognized and awarded
Post Conference Tour
Networking Dinner with Cultural Show
PUBLICATION

OPPORTUNITIES
BOOK OF ABSTRACTS
All accepted abstracts for the 6th World Conference on Media and Mass Communication 2020 (MEDCOM 2020) will be published in the conference abstract book with an associated ISBN 978-955-3605-51-1.
CONFERENCE PROCEEDINGS
All full papers sent for conference proceedings will be subjected to double blind reviewing process and will be published in a volume with an ISBN number, edited by the chairs of the conference.
PUBLICATION BENEFITS
High Ranked Supporting Journals

Dedicated Special Issues

Quality Reviews for Proceedings

Open Access for Proceedings with OJS

Expert guidance with workshops

Personalized Guidance
Italian Journal of Philosophy of Language (RIFL – Rivista Italiana di Filosofia del linguaggio) – Special Issue


Online ISSN 2036-6728
Managing Editor Giusy Gallo
Guest Editor Prof. Elisabetta Gola, University of Cagliari, Italy
Journal Link>>
Indexed in ROAD Scope RIFL is publishing articles regarding theoretical and empirical research on Language, mainly in Philosophy, Semiotics, Psychology, Psychoanalysis and Epistemology. RIFL publishes papers in Italian, English, French, German, Spanish and Russian.
Discourse, Context & Media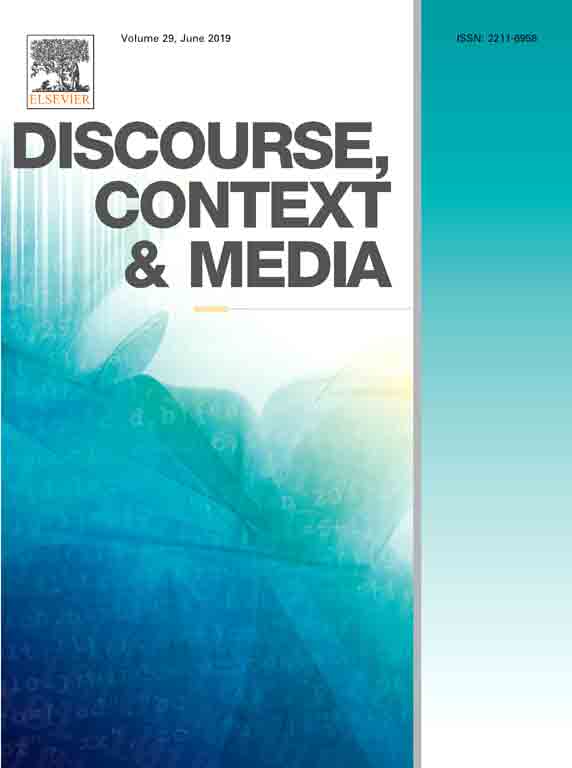 ISSN 2211-6958
Editor in Chief Richard Fitzgerald
Publisher ELSEVIER
Journal Link>>
Indexed in Scopus, Social Sciences Citation Index, Current Contents – Social & Behavioral Sciences
Virtual Creativity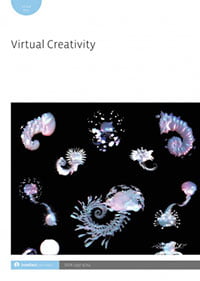 Online ISSN 2397-9712
Editor in Chief Dr. Denise Doyle
Publisher Intellect Publishers
Journal Link>>
Indexed in SCOPUS, British Humanities Index, EBSCO and many more
Scope Virtual Creativity (VCR) is an academic peer-reviewed journal focusing on creativity in online virtual worlds and other related platforms where the virtual is examined as a central theme in contemporary media art practices and applied contexts
Mediascape Journal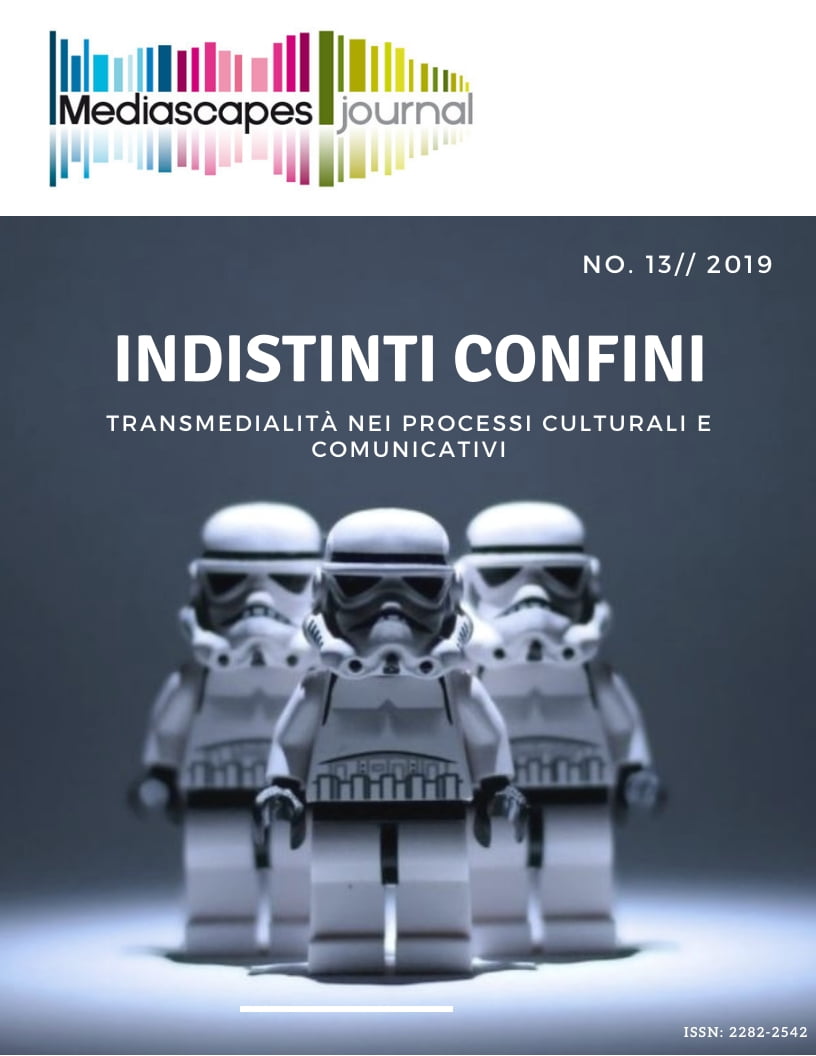 ISSN: 2282-2542
EDITOR: Giovanni Boccia Artieri
Journal Link
Mediascape is a double-blind, peer reviewed international journal who publish papers about  media studies, from theoretical, methodological, critical and empirical perspectives on cutting edge themes.
Rhesis: International Journal of Linguistics, Philology and Literature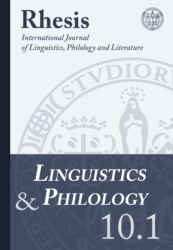 ISSN 2037-4569
Editors: Gabriella Mazzon, Ignazio Putzu (editor in chief), Maurizio Virdis
Rhesis is a double-blind, peer reviewed open access international journal which is divided into two streams. Linguistics and Philology aims at publishing outstanding contributions in all subfields of functional linguistics which show a methodological orientation to the empirical verification of theories. Literature welcomes contributions on both classical and modern literatures of the world, with a particular attention to critical innovation and interdisciplinary research. Contributions in English, French, German, Spanish and Italian are considered.
Co-Hosting Partner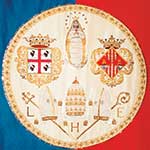 University of Cagliari
Italy
Co-Hosting Partner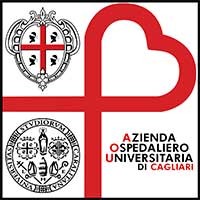 University Hospital of Cagliari
Italy
Strategic Partner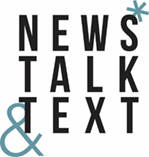 News Talk Text,
Belgium
The International Institute of Knowledge Management (TIIKM)
Welcome Message by Hosting Partner, University of Cagliari, Italy
Welcome Message by Hosting Partner, University of Cagliari, Italy
Welcome Message by Hosting Partner, University of Cagliari, Italy
The beauty of Cagliari, Sardinia Italy.