MEDIA & MASS COMMUNICATION
CONFERENCE 2020
The International Institute of Knowledge Management (TIIKM) takes the pleasure to welcome you to the 6th World  Conference on Media and Mass Communication (MEDCOM 2020) to be held on 28th – 30th May 2020 in University of Cagliari, Sardinia, Italy under the theme "Communication and Cultural Change." 
CALL FOR PAPERS
MEDCOM 2020 provides a great platform for Academics, independent researchers, Artists and Activists to tap into the collective wisdom with the purpose of constructing their career. Submit the Abstracts of your research paper to seek eligibility to present your paper at this prestigious platform.
CREATING COMMUNITY SCHOLARSHIPS
Opportunity to attend an International Conference                        

Opportunity to present your research Paper to a diverse panel of experts

An opportunity to construct your career with the guidance and support extended by subject matter experts
Your application should meet the scholarships criteria and will be considered on first come first serve basis
KEYNOTE SESSION
World Renowned Keynote Speakers in Media and Communication
Topics
Media and Fake news

Content marketing
Future of Traditional Media

Trends in Digital Marketing
Resource Persons:  Updating
Date: 28th May 2020
Time: 10.15 a.m. – 11.45 a.m.
ROUND TABLE DISCUSSIONS
Round Table 1
Creative Strategies for Promoting Media and Cultural Change
Round Table 2
Communication in 2025
Round Table 3
Social media: Impact, Future, Issues
Date: 29th May 2020
Time: 1.30 p.m. – 3.00 p.m.
MEDCOM 2019 will have three parallel round table discussions. Participants can register and attend according to their interest.
CAREER DEVELOPMENT WORKSHOPS
Publication Workshop
Resource Person- Updating
Date: 28th May 2020
Time  : 4.00 p.m. –  5.30 p.m.
Conference Chair's   Workshop
Resource Person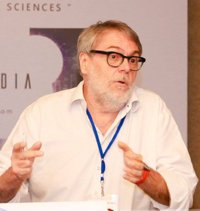 Dr. Andrea Volterrani
University of Rome Tor Vergata
Italy
Date : 30th May 2020
Time : 6.00 p.m. – 6.30 p.m.
STORYTELLING SESSION
Share your story at MEDCOM 2020
Category
Success Stories

Projects

Narrative
Storytelling Session 1: Storytellers will be updating soon.
Date : 28th May 2020
Time : 2.30 p.m.- 3.30 p.m.
Storytelling Session 2: Storytellers will be updating soon
Date:  30th May 2020
Time : 10.20 a.m. – 11.20 a.m.
CINEMA CORNER
Cinema corner in MEDCOM 2020 is proud to invite the short films from a variety of genres including Documentaries, narrative, music videos, trailers, scene selects, and more.
Date : 29th May 2020
Time : 3.20 p.m. – 5.20 p.m.
KNOWLEDGE – NETWORK – ENTERTAINMENT – AWARDS
100+ Research Presentations [send your abstract now]
Awards Ceremony – The Best Researchers will be recognized and awarded
Post Conference Tour
Networking Dinner with Cultural Show
PUBLICATION

OPPORTUNITIES
BOOK OF ABSTRACTS
All accepted abstracts for the 6th World Conference on Media and Mass Communication 2020 (MEDCOM 2020) will be published in the conference abstract book with an associated ISBN.
CONFERENCE PROCEEDINGS
All full papers sent for conference proceedings will be subjected to double-blind reviewing process and will be published electronically with an ISSN in the proceedings with a DOI Number (DOI prefix: 10.17501).
PARTNERING JOURNALS
Will be updated ..
Sardinia – Sardegna in Italian – is a large island in the Mediterranean to the west of Italy. 
BEAUTY OF CAGLIARI, SARDINIA, ITALY
Co-Hosting Partner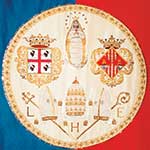 University of Cagliari
Italy
Co-Hosting Partner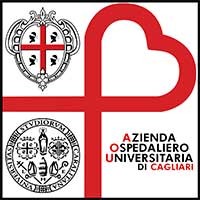 University Hospital of Cagliari
Italy
Co-Hosting Partner

University of Rome Tor Vergata
Strategic Partner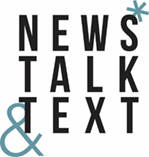 News Talk Text, Belgium
Organized By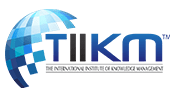 The International Institute of
Knowledge Management