Options Available for Publication and Dissemination of Presented Work
All accepted abstracts for 5th World Conference on Media and Mass Communication 2019 (MEDCOM 2019), will be published in the conference abstract book with an associated ISBN 978-955-3605-29-0.
All full papers sent for conference proceedings will be subjected to double blind reviewing process and will be published electronically with an ISSN 2424-6778 in the proceedings with a DOI Number (DOI prefix: 10.17501).
Accepted papers published in conference proceedings will be submitted to Google Scholar, Scopus and Thomson Reuters for possible indexing.
Peer Reviewed Journal Publication
We provide you with the opportunity to publish your paper with well-known publishers
The International Journal of Cultural Policy
The International Journal of Cultural Policy is a peer reviewed journal that provides an outlet for an interdisciplinary and international exploration of the meaning, function and impact of cultural policies.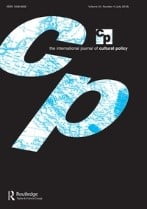 Print ISSN 1028-6632
Online ISSN 1477-2833
Editor in Chief Prof. Oliver Bennett
Publisher Taylor & Francis Publishing
Journal Link>>
Indexed in SCOPUS, Proquest Central, Social Science Citation Index, Arts Humanities Citation Index, British Humanities Index, Communication and Mass Media Complete Leisure, Recreation and Tourism Abstracts, Leisure Tourism Database, CSA Worldwide Political Science Abstracts, Electronic Collections Online, International Bibliography of the Social Sciences (IBSS), Sociological Abstracts and many more
Government Information Quarterly
Government Information Quarterly focus on: The impact of information technology on government innovation, transformation, and practice, An open, transparent, and accountable government, Data privacy, protection and security, Participatory decision-making and civic engagement and the role of information technology in promoting and/or limiting civil discourse, participation, and practice, Information flows in public spheres, Co-participation and co-production between the governed and the governing and the influence of technology and policy on the relationship between the public and government, The citizen, the state, information policy, and information technology, The development, implementation, and use of information systems and emerging technologies as platforms and delivery tools for government services and resources, as well as tools for decision and policy making.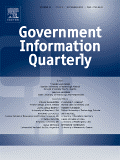 Online ISSN 0740-624X
Editor in Chief Prof. Tomasz Janowski & Prof. Marijn Janssen
Publisher ELSEVIER
Journal Link>> 
Indexed in Scopus, Legal Information Management Index, Social & Behavioral Sciences, INSPEC, Library Literature, Social Sciences Citation Index, OCLC Database, UnCover, Book Review Index, America: History and Life, ERIC, Info Hotline, PAIS Bulletin, Pascal, Pais International, dblp – Computer Science Bibliography and many more
Virtual Creativity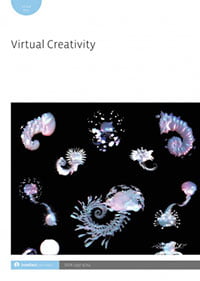 Online ISSN 2397-9712
Editor in Chief Dr. Denise Doyle
Publisher Intellect Publishers
Journal Link>>
Indexed in SCOPUS, British Humanities Index, EBSCO and many more
Scope Virtual Creativity (VCR) is an academic peer-reviewed journal focusing on creativity in online virtual worlds and other related platforms where the virtual is examined as a central theme in contemporary media art practices and applied contexts