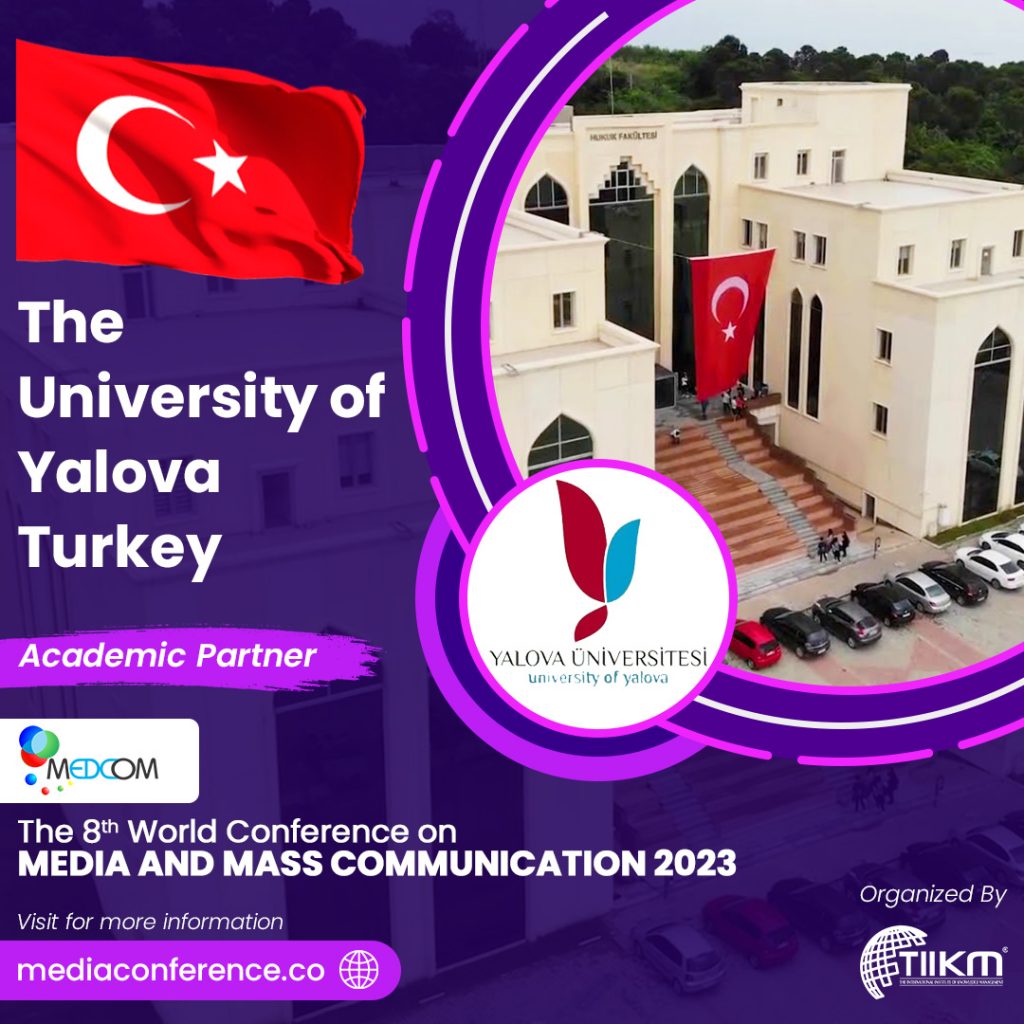 University of Yalova, Turkey is Partnering with MEDCOM 2023
Yalova University was established in 2008 and now has 14900 students, 491 academicians, and 317 administrative staff. Although it is a recently established university, thanks to its programs of study and accomplishments, Yalova has already started to compete with other longer-standing universities. The university aims to have social and technical departments that produce pioneers and leaders in those fields, by providing knowledgeable academic and experienced administrative personnel and utilizing strong national and international relationships. Yalova University is working hard to become a "World University" and is growing fast with its Flexible Center-Mobile Target management model. At Yalova University, the primary concern is peace and happiness in both educational and professional life. Yalova University equips its students with the professional skills and knowledge necessary for a rapidly globalizing world. Thus, it aims to educate questioning, self-confident and patriotic individuals who are respectful of human rights and concerned with both national and international problems. In addition to the current campus in the city center, the construction of the main campus already has begun in a new and beautiful site surrounded by the natural beauties of Yalova.
Source – http://erasmus.yalova.edu.tr/generalinformation/ps85
Abstracts, Registrations and Payment Inquiries
Conference Secretariat:
Ms. Natashya Kodituwakku
Partnerships, Speakers, Reviewers & Sponsorships
Contact Person:
Ms. Sith Monarawila
Contact Person:
Ms. Tharindi Wijesinghe
COPYRIGHT 2022 © ICCC. ALL RIGHTS RESERVED.