OPTIONS AVAILABLE FOR PUBLICATION AND DISSEMINATION
OF PRESENTED WORK
Book of Abstracts
---
All accepted abstracts for the 6th World Conference on Media and Mass Communication 2020 (MEDCOM 2020) will be published in the conference abstract book with an associated ISBN 978-955-3605-51-1.
Conference Proceedings
---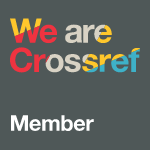 All full papers sent for conference proceedings will be subjected to double blind reviewing process and will be published electronically with an ISSN 2424-6778 in the proceedings with a DOI Number (DOI prefix: 10.17501).
Accepted papers published in conference proceedings will be submitted to Google Scholar, Scopus and Thomson Reuters for possible indexing.
Peer Reviewed Journal Publication
We provide you with the opportunity to publish your paper with well-known publishers
Italian Journal of Philosophy of Language (RIFL – Rivista Italiana di Filosofia del linguaggio) – Special Issue


Online ISSN 2036-6728
Managing Editor Giusy Gallo
Guest Editor Prof. Elisabetta Gola, University of Cagliary, Italy
Journal Link>>
Indexed in ROAD Scope RIFL is publishing articles regarding theoretical and empirical research on Language, mainly in Philosophy, Semiotics, Psychology, Psychoanalysis and Epistemology. RIFL publishes papers in Italian, English, French, German, Spanish and Russian.
Virtual Creativity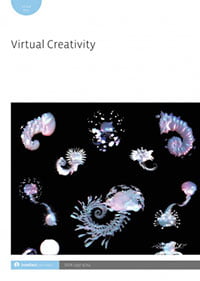 Online ISSN 2397-9712
Editor in Chief Dr. Denise Doyle
Publisher Intellect Publishers
Journal Link>>
Indexed in SCOPUS, British Humanities Index, EBSCO and many more
Scope Virtual Creativity (VCR) is an academic peer-reviewed journal focusing on creativity in online virtual worlds and other related platforms where the virtual is examined as a central theme in contemporary media art practices and applied contexts
Discourse, Context & Media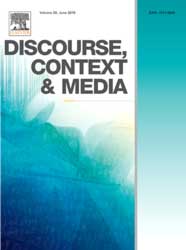 ISSN 2211-6958
Editor in Chief Richard Fitzgerald
Publisher ELSEVIER
Journal Link
Indexed in Scopus, Social Sciences Citation Index, Current Contents – Social & Behavioral Sciences