These Experts will Inspire You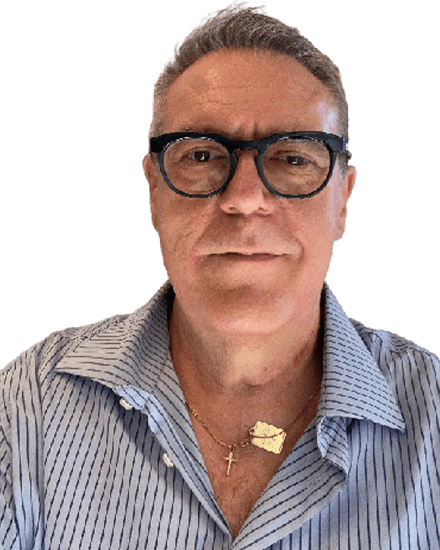 Director of Master in
Social Comm. | Social Farming
University of Rome Tor Vergata
Italy
Speech Title: "Liminal Communities, Vulnerability and Diversity. Convergences and divergences in the age of digital communication"
Dr. Andrea Volterrani is a Sociologist of Cultural and Communication Processes at Department of Enterprise Engineering, University of Rome Tor Vergata. After graduating from the Faculty of Political Science Cesare Alfieri of the University of Florence, she is a fellow student at the Italian Foundation for Volunteering.
He was then assigned research from 1999 to 2005 at the Department of Sociology and Political Science of the University of Florence. From 1997 to 2003 he is also a professor of sociology of cultural processes, theory and technique of social communication, territorial communication and marketing at the Faculty of Political Science Cesare Alfieri of Florence.
From 2005 to 2008 he is a contractor and research grant at the Department of Historical, Legal and Political Sciences and Social Sciences at Siena University and a social contractor and family sociology lecturer at the Faculty of Political Science of the University of Siena . At the same time he is a professor of social studies contract at the Faculty of Communication Sciences of La Sapienza University of Rome (2004-2008) and of sociology of communication at the Faculty of Psychology of the University of Florence (2004-2006).Since 2008 is a researcher at Department of Enterprise Engineering, Tor Vergata University, Rome.
Volterrani is engaged in research, teaching and consulting on social communication, the third sector, integrated social politics and assessment processes, resilience community and prevention communication related on natural disaster.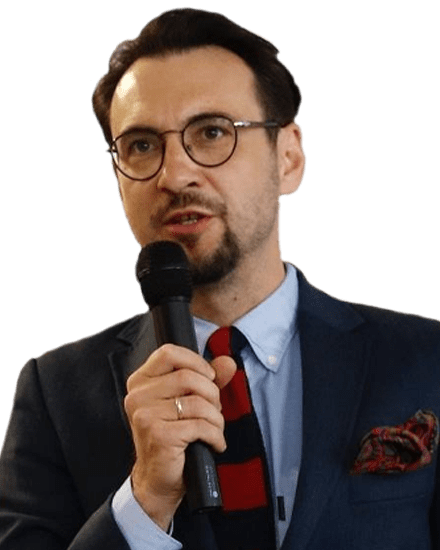 Nicolaus Copernicus University
Poland
Speech Title: "Hear vulnerabilities in the social structure. A model for comprehensive diagnosis in contemporary social policy"
Prof. Arkadiusz is specialize in researching the quality of life of various social groups and categories (eg clients of the social assistance and integration system, or the middle class), also in relation to their functioning in the work environment (challenges related to the "quality of life at work"). He studies the conditions and experience of social problems (poverty, social exclusion, unemployment, inequality), multidimensional effects (manifestations) of these problems and contemporary social policy understood as a bundle of public policies directly influencing the social and social situation of various groups (I focus on the policy of reintegration and challenges activation). He is passionately involved in projects that have the potential to innovatively influence institutional changes and improve the quality of life of various groups, transforming their living environment and meeting their needs. He is interested in the determinants of mental health of individuals, looking for, inter alia, in mindfulness of the potential for improving their sense of well-being.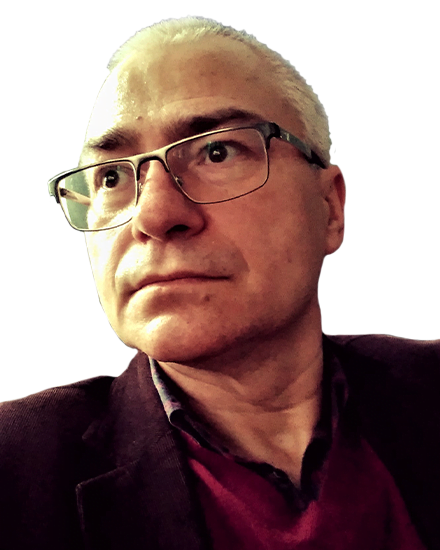 Prof. Dr Hab. Marek JEZIŃSKI
Nicolaus Copernicus 
University in Toruń
Speech Title: "On the benefits of authority in the media and journalism"
Prof. Dr Hab. Marek JEZIŃSKI, PhD, works at the Philosophy and Social Sciences Faculty of Nicolaus Copernicus University in Toruń (Poland), he is the head of Communication, Media and Journalism Dept. He published six monographs and almost 150 academic papers on popular music, political science, political language, sociology, popular culture, new social movements, contemporary theatre and performance. Also he is an editor of several academic books on popular culture, art, media and communication, journalism, cultural anthropology and political sciences. His main hobby is music: he plays in the experimental/industrial/improvised band Tacuara Nod, and in dark-industrial-cyber punk duo Der Birken.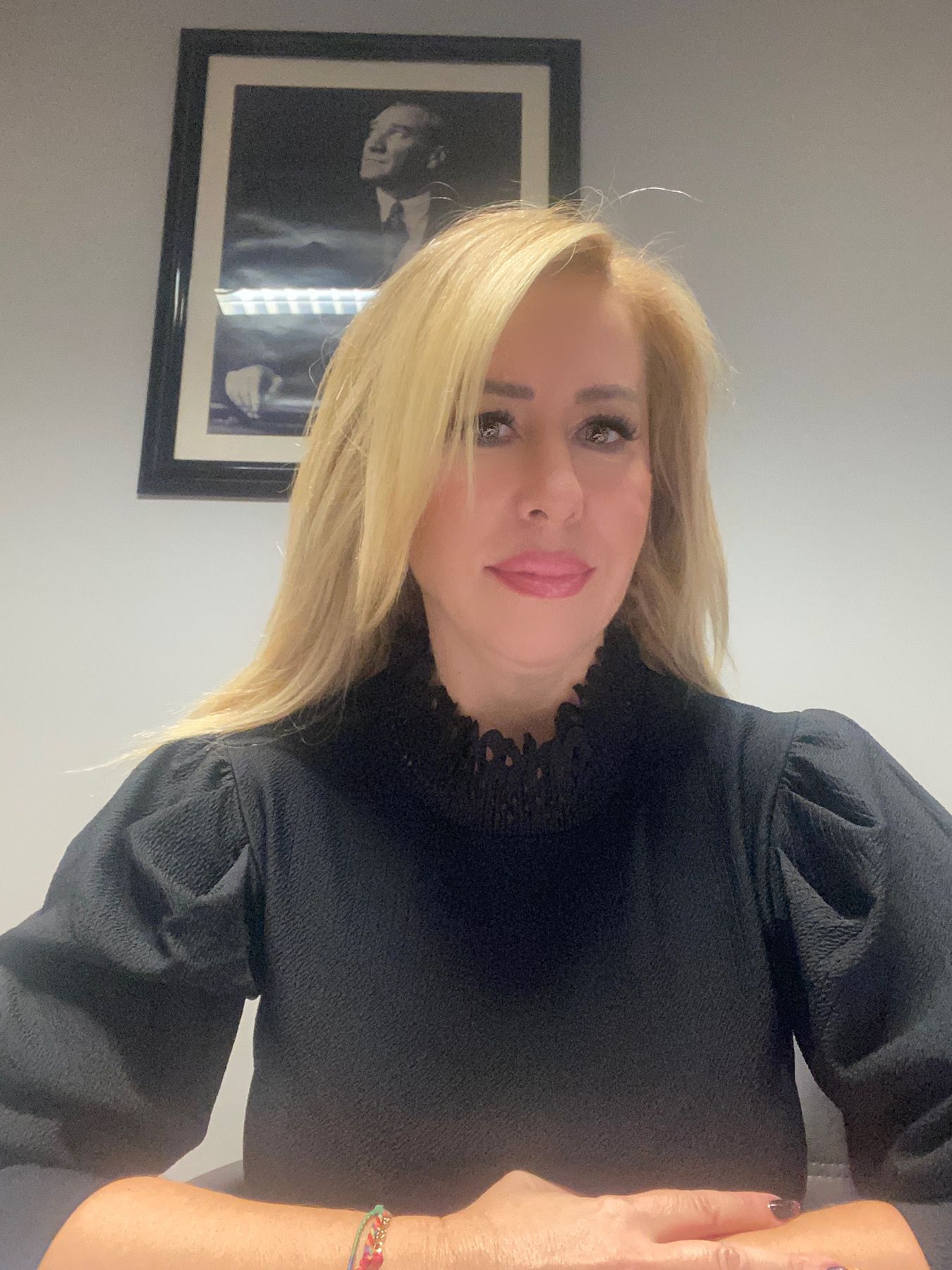 Kadir Has University
Istanbul
Turkey
Speech Title: ""Media politics and public opinion in Turkey""
Banu Baybars is a professor of Communication at Kadir Has University, Istanbul, Turkey. Her research interests include media studies, media law, the political economy of media, and terrorism. She has a Ph. D. from the University of Knoxville, Tennessee in communication studies. Her doctoral dissertation was historical research comparing the framing of politicians in the media in the United States and Turkey under the times of multiple crises. In this regard, she analyzed governments' reactions and regulations to such crises through their response of media restrictions during elections to manage the public opinion. Her further studies also continued on the similar topics. Her main goal is to reveal the relationship between governments and their treatment of media during the times of crises, evaluating it within the context of populism, protectionism and data privacy. The formation of public opinion was another area of her study too.
She has extensively worked on the topic of government censorship on the media in different countries and has many books and articles on that. Some of her recent publications appeared in Journal of Southeast European and Black Sea (SSCI) (2022) titled "Repressed media and illiberal politics in Turkey: the persistence of fear," in International Relations Journal (SSCI) (2018) with a title "Framing the Russian Warplane Crisis: News Discourse in Turkey's Polarized Media Environment," and in the International Journal on Systemics, Cybernetics, and Informatics (2016), titled "(Mis)communication Across the Borders: Politics, media and public opinion in Turkey." Her the most cited academic article globally is written with Dr. Murat Akser titled "Media and Democracy in Turkey: Toward a Model of Neo-Liberal Media Autocracy," in the Middle East Journal of Culture and Communication (2012).
She is also the author of Freedom's Razored Edge: Terrorism and Media Controls in the United States and Turkey (2010, Lambert Academic Publishing). She has edited a number of volumes including If it was not for Terrorism: Crisis, Compromise, and Elite Discourse in the Age of 'War on Terror' (2011, Cambridge Scholars Publishing), New Challenges, New Opportunities: Interdisciplinary Perspectives on Reputation Management (2013, Reputation Management Institute of Turkey), Corporate Reputation: In Theory and Practice (2014, Reputation Management Institute of Turkey), New Media Politics: Rethinking Activism and National Security in Cyberspace (2015, Cambridge Scholars Publishing), Framing Violence: Conflicting Images, Identities, and Discourses (2016, Cambridge Scholars Publishing), and Non-state Actors in Conflicts: Conspiracies, Myths, and Practices (2018, Cambridge Scholars Publishing) and Polarization, Populism, and The New Politics: Media and Communication in a Changing World(2019, Cambridge Scholars Publishing). She also published a chapter with Mine Bertan Yılmaz, in the edited book series by Palgrave Studies of Marketing in Emerging Economies in 2022, titled "A Critical Perspective on Greenwashing Under The Roof of Corporate Environmentalism."
She has been organizing an international conference every year since 2010 titled The International Conference on Conflict, Terrorism and Society (ICCTS). The main aim of the conference is to bring together academics, researchers, experts and practitioners from a wide range of disciplines working on the subject. The conference is multidisciplinary with a specific focus on political, international and communication studies (https://iccts.khas.edu.tr/about/).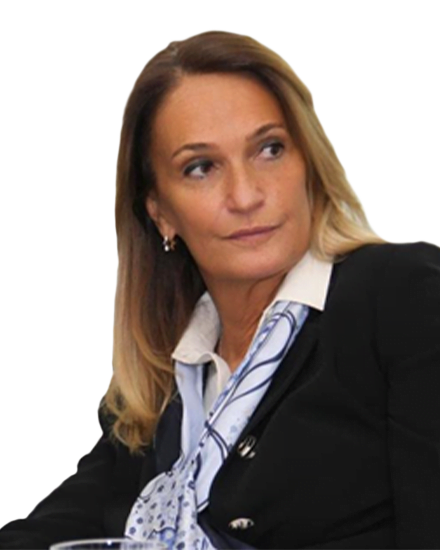 Prof. Dr. Yasemin Giritli İnceoğlu
Visiting Professor at London School of Economics and Political Science,
Department of Media & Communication
Speech Title: "The Transformation of Media in the Age of Populism"
Professor Dr.Yasemin Giritli İnceoğlu
is a professor of Communication and a member of the UNESCO International Clearinghouse on Children and Violence on the Screen and of the American Biography Institute. Yasemin was a visiting scholar at Columbia University (1994) and at the Salzburg Seminar (2003), at New Delhi University Media Studies Center (2014), at EUI-European University Institute (2017), and at Birkbeck, University of London (2020-2021). She took place in many projects and has published several books: The Persuasion Process in Communications: With Some Examples of the Political Campaigns (1997); Media and Society, Women in the Media and Women Journalists (2002); International Media
(2004); A Guide to Media and Children (2008); Text Analysis (2009); Women and their Body in the Spiral of Femininity, Sexuality, and Violence (2010), Hate Speech and Hate Crimes (2012) Minorities, The Other and Media (2014), Internet and Street (2015) News Readings (2016), Journalism 'a Peacekeeping Agent' at the Time of Conflict (2018), LGBTI+ Individuals and Media ( 2019 ) Covid Diaries ( 2021) Pandemics, Neoliberalism and Media (2021). Her areas of study are media criticism and hate speech. She conducts courses such as Alternative Media and Journalism Rights, Communication Ethics, Theories and Models of Communication, and Media Criticism.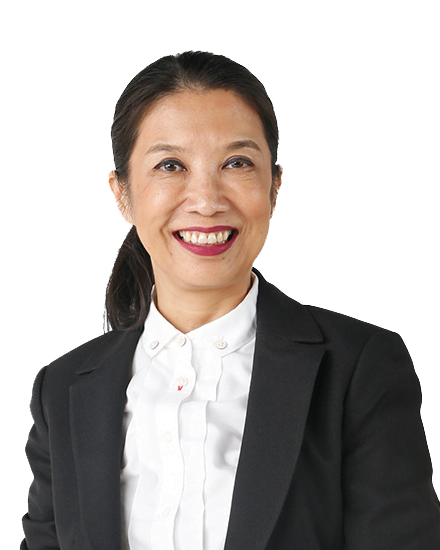 Ass. Prof. Nantaporn Wongchestha, Ph.D.
Faculty of Journalism and Mass Communication
Thamasat University
Bangkok.
Speech Title: "Something must not change"
Assistant Professor Nantaporn Wongchestha is a Lecturer of Faculty of Journalism and Mass Communication in Thamasat University. Her expertise areas are Communication Management, Leadership Communication, SMEs Management, Creative Thinking for Mass Communication Management, Persuasive Communication and Political Communication. She did her Doctor of Philosophy (Mass Communication), Faculty of Journalism and Mass Communication, Thamasat University.
She is the Vice President, International Affairs at The Publishers and Booksellers Association of Thailand (PUBAT) and the Director Certificate Program, Class 82/ 2006 of Thai Institute of Directors (IOD). She has worked as the Managing Director of Siam Landmark Co., Ltd. (Siam TV and Communication Co., Ltd.), Board of Director and Managing Director of Nation International Edutainment PCL. (Nation Multimedia Group PCL.) and the General Manager of Kid Edutainment Holding (Thailand) Co., Ltd.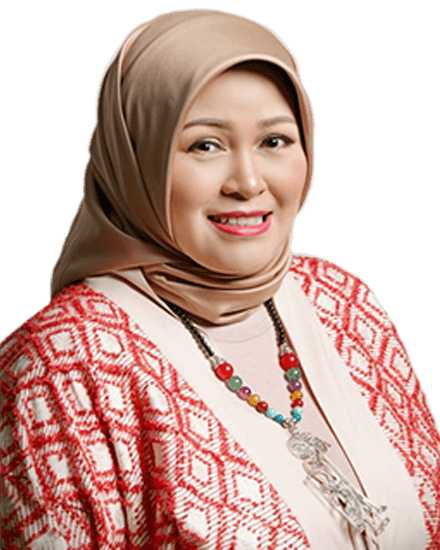 Dr. N. Nurlaela Arief
(Lala Arief)
Assistant Professor 
School of Business and Management 
Institut Teknologi Bandung
Indonesia
Speech Title: "Employee Influencer Management: How to engage more effectively with younger generations."
Marketing & Corporate Communication Practitioners. She completed Bachelor in Management from Padjadjaran University, Master in Business from Institut Teknologi Bandung (ITB), and Doctor of Communication with Cum Laude predicate, with a Dissertation on Risk & Health Communication in Vaccine from Padjadjaran University, and English Communications, from Nanyang Polytechnic Singapore.  She is a lecturer at The School of Business and Management (SBM) Institut Teknologi Bandung, and Director of Communication & Alumni Relations of SBM ITB. Having more than 20 years of experience, at the state-owned enterprise Bio Farma, with the last position as Head of Corporate Communication and she has occupied several structural and strategic positions. Writes academic articles and has been published in various reputable journals indexed by SCOPUS.
She has the experience and capability to speak in international conferences related to Media & Communications, as well as being directly involved in managing corporate communication & marketing;  leading in handling crisis communication and handling public communication. She is the author of best seller books "Public Relations in the era of Artificial Intelligence" dan Corporate Communication.  She has received some achievements such as 50 of the best Indonesia Public Relations (PR) (2019), The best spokesperson for Pharma (2019), Insan PR Indonesia (2016), Tokoh PR Inspirational (Inspirational PR Figure) 2015, and the Best Public Relations Manager 2014 of BUMN, the best of Secretary Award in Asia Pacific (Mumbai-India, 2006).
This particular knowledge and experiences will make a significant contribution to success MEDCOM 2023 Conference.
More info: https://www.sbm.itb.ac.id/member/nurlaela/
Area of Expertise: Strategic Communication / Risk & Health Communication / Environmental Issues & Communication / Corporate Communication / Public Relations / Reputation Management ; Marketing & Branding, Social Media, Technology & Digital Communication; Sustainable Communication.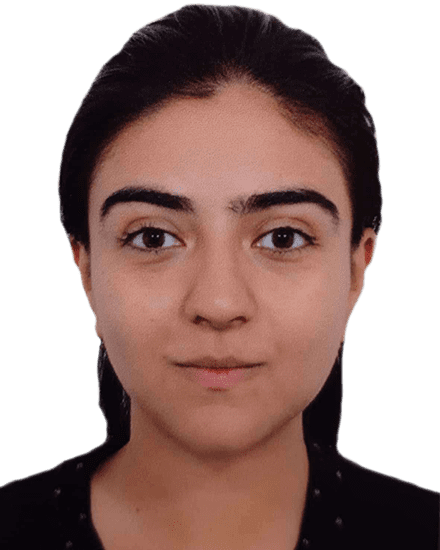 Tallinn University Estonia
Northeastern Europe
Speech Title: "Simultaneous but non-overlapping Media worlds and consumption patterns of Russian-Estonians and Estonians in Estonia: Insights from Covid-19 and the Russian-Ukrainian war" 
Dr. Nawal Shaharyar is a, lecturer and early career researcher at Tallinn University Estonia. Her research examines the social construction of urban spaces and is focused on issues of ethno-linguistic segregation in urban residential contexts. She completed her MA  from the Institute of Development Studies, University of Sussex and where she specialized in urban development.
Abstracts, Registrations and Payment Inquiries
Conference Secretariat:
Mr. Viraj Mayadunne
Partnerships, Speakers, Reviewers & Sponsorships
Contact Person:
Ms. Chanika Gunathilake
Contact Person:
Ms. Tharindi Wijesinghe
COPYRIGHT 2022 © MEDCOM. ALL RIGHTS RESERVED.