These Experts will Inspire You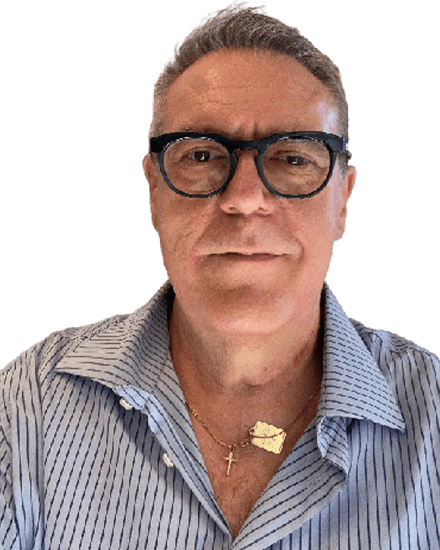 Director of Master in
Social Comm. | Social Farming
University of Rome Tor Vergata
Italy
Dr. Andrea Volterrani is a Sociologist of Cultural and Communication Processes at Department of Enterprise Engineering, University of Rome Tor Vergata. After graduating from the Faculty of Political Science Cesare Alfieri of the University of Florence, she is a fellow student at the Italian Foundation for Volunteering.
He was then assigned research from 1999 to 2005 at the Department of Sociology and Political Science of the University of Florence. From 1997 to 2003 he is also a professor of sociology of cultural processes, theory and technique of social communication, territorial communication and marketing at the Faculty of Political Science Cesare Alfieri of Florence.
From 2005 to 2008 he is a contractor and research grant at the Department of Historical, Legal and Political Sciences and Social Sciences at Siena University and a social contractor and family sociology lecturer at the Faculty of Political Science of the University of Siena . At the same time he is a professor of social studies contract at the Faculty of Communication Sciences of La Sapienza University of Rome (2004-2008) and of sociology of communication at the Faculty of Psychology of the University of Florence (2004-2006).Since 2008 is a researcher at Department of Enterprise Engineering, Tor Vergata University, Rome.
Volterrani is engaged in research, teaching and consulting on social communication, the third sector, integrated social politics and assessment processes, resilience community and prevention communication related on natural disaster.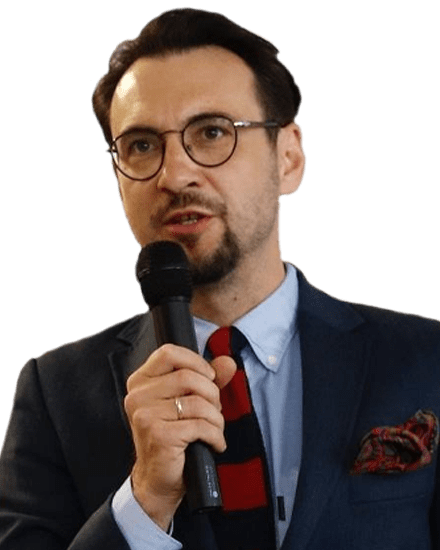 Nicolaus Copernicus University
Poland
Prof. Arkadiusz is specialize in researching the quality of life of various social groups and categories (eg clients of the social assistance and integration system, or the middle class), also in relation to their functioning in the work environment (challenges related to the "quality of life at work"). He studies the conditions and experience of social problems (poverty, social exclusion, unemployment, inequality), multidimensional effects (manifestations) of these problems and contemporary social policy understood as a bundle of public policies directly influencing the social and social situation of various groups (I focus on the policy of reintegration and challenges activation). He is passionately involved in projects that have the potential to innovatively influence institutional changes and improve the quality of life of various groups, transforming their living environment and meeting their needs. He is interested in the determinants of mental health of individuals, looking for, inter alia, in mindfulness of the potential for improving their sense of well-being.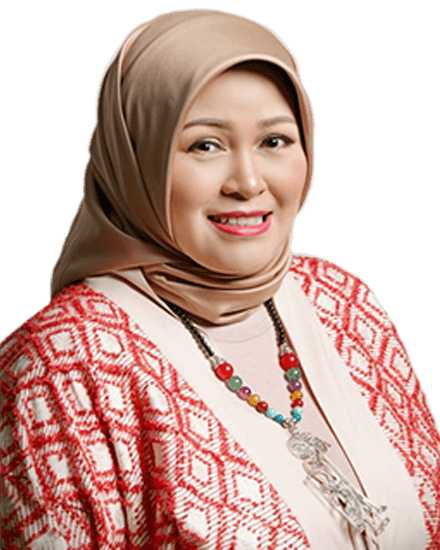 Dr. N. Nurlaela Arief
(Lala Arief)
Assistant Professor 
School of Business and Management 
Institut Teknologi Bandung
Indonesia
Marketing & Corporate Communication Practitioners. She completed Bachelor in Management from Padjadjaran University, Master in Business from Institut Teknologi Bandung (ITB), and Doctor of Communication with Cum Laude predicate, with a Dissertation on Risk & Health Communication in Vaccine from Padjadjaran University, and English Communications, from Nanyang Polytechnic Singapore.  She is a lecturer at The School of Business and Management (SBM) Institut Teknologi Bandung, and Director of Communication & Alumni Relations of SBM ITB. Having more than 20 years of experience, at the state-owned enterprise Bio Farma, with the last position as Head of Corporate Communication and she has occupied several structural and strategic positions. Writes academic articles and has been published in various reputable journals indexed by SCOPUS.
She has the experience and capability to speak in international conferences related to Media & Communications, as well as being directly involved in managing corporate communication & marketing;  leading in handling crisis communication and handling public communication. She is the author of best seller books "Public Relations in the era of Artificial Intelligence" dan Corporate Communication.  She has received some achievements such as 50 of the best Indonesia Public Relations (PR) (2019), The best spokesperson for Pharma (2019), Insan PR Indonesia (2016), Tokoh PR Inspirational (Inspirational PR Figure) 2015, and the Best Public Relations Manager 2014 of BUMN, the best of Secretary Award in Asia Pacific (Mumbai-India, 2006).
This particular knowledge and experiences will make a significant contribution to success MEDCOM 2023 Conference.
More info: https://www.sbm.itb.ac.id/member/nurlaela/
Area of Expertise: Strategic Communication / Risk & Health Communication / Environmental Issues & Communication / Corporate Communication / Public Relations / Reputation Management ; Marketing & Branding, Social Media, Technology & Digital Communication; Sustainable Communication.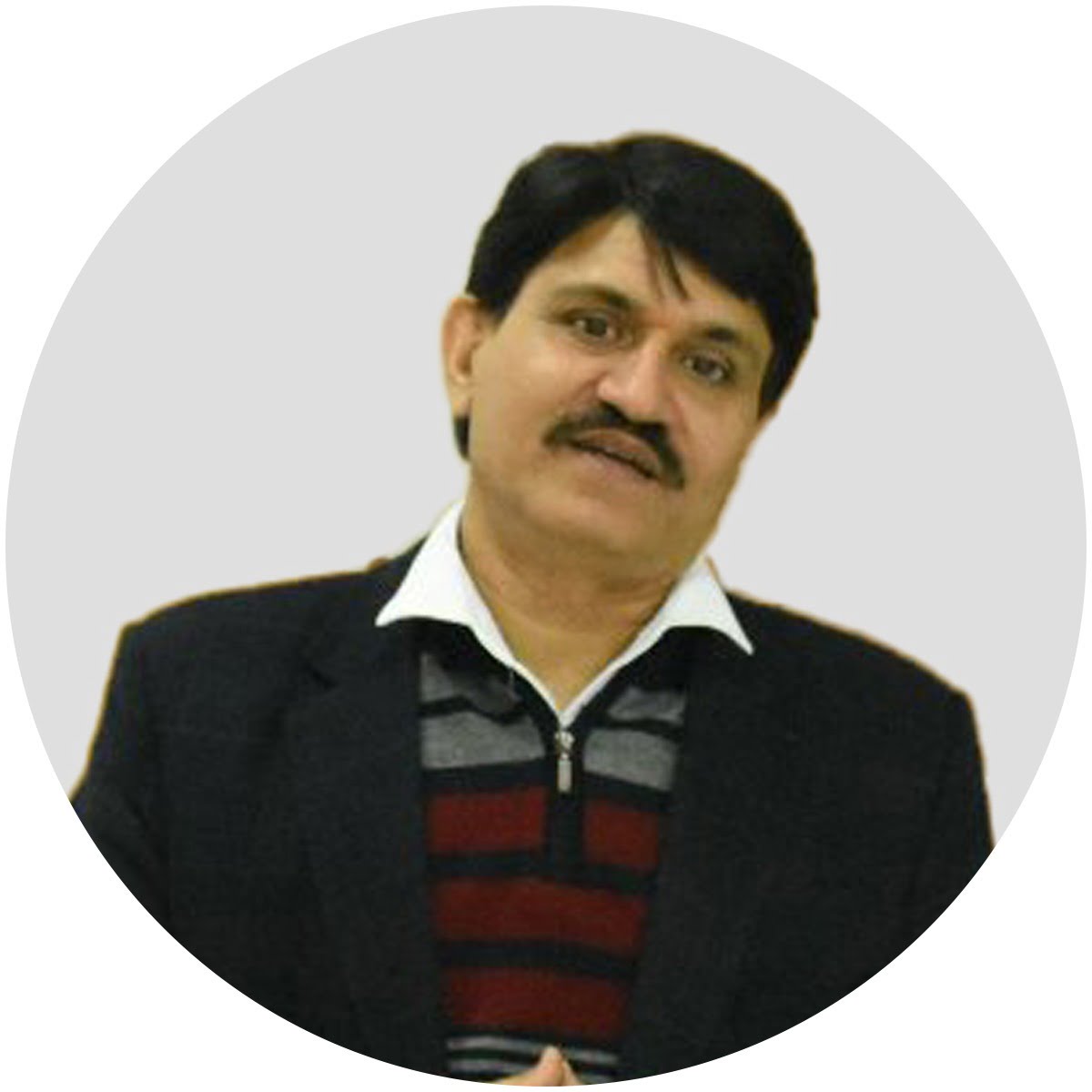 Dr. Durgesh Tripathi
Founding faculty member of University School of Mass Communication, Guru Gobind Singh Indraprastha University, New Delhi
Speech Title: "Rethinking Media and Socio-Cultural Change: India and the Globe in the times of Pandemic"

Date: 6th May 2022
Time: 09:00 PM - 09:45 PM IST
Dr. Durgesh Tripathi is the founding faculty member of University School of Mass Communication (USMC) at Guru Gobind Singh Indraprastha University (GGSIPU), New Delhi. He has completed his Post-Doctoral Fellowship from Indian Council of Social Science Research (ICSSR) in 2017. He is also the recipient of prestigious Bhartendu Harishchandra Award (Ministry of Information and Broadcasting, Govt. of India) for his academic contribution. Dr. Tripathi's contributions can be exemplified with 3 major research projects and as a Co- Principal Investigator of "Communication and Media Studies" for Open Education Resources (e-PG Pathshala), an elearning initiative undertaken by INFLIBNET, UGC and MHRD, Govt. of India. ICSSR has also published two books on Media and Youth Studies written by Dr. Tripathi. Dr Tripathi has organized 3 Research Methodology Workshops and 2 National Seminars on the themes of Media, Governance and Youth and Gender Sensitization sponsored by
ICSSR, New Delhi. In addition to that, Dr. Tripathi has a rich academic contribution in the fields of Communication Research, Youth Studies, New Media and Political Participation. He has also been invited for extension lectures at Shanghai International University, China; Burapha University, Thailand; Hallym University, Seoul, The Republic of South Korea; University of Teknologi Mara, Kuala Lumpur, Malaysia, University of Bonn, Germany. He has also chaired a session in 4th European International Conference at Antalya, Turkey and has visited places of academic eminence at Toronto, Canada, Paris, France and Singapore. Dr. Tripathi has participated and presented his understanding on Digital Media, Youth and Political Participation at the House of Commons (Parliament of Britain, UK), University of Liverpool in London (UK), University of York, American University (Washington, District of Columbia, USA).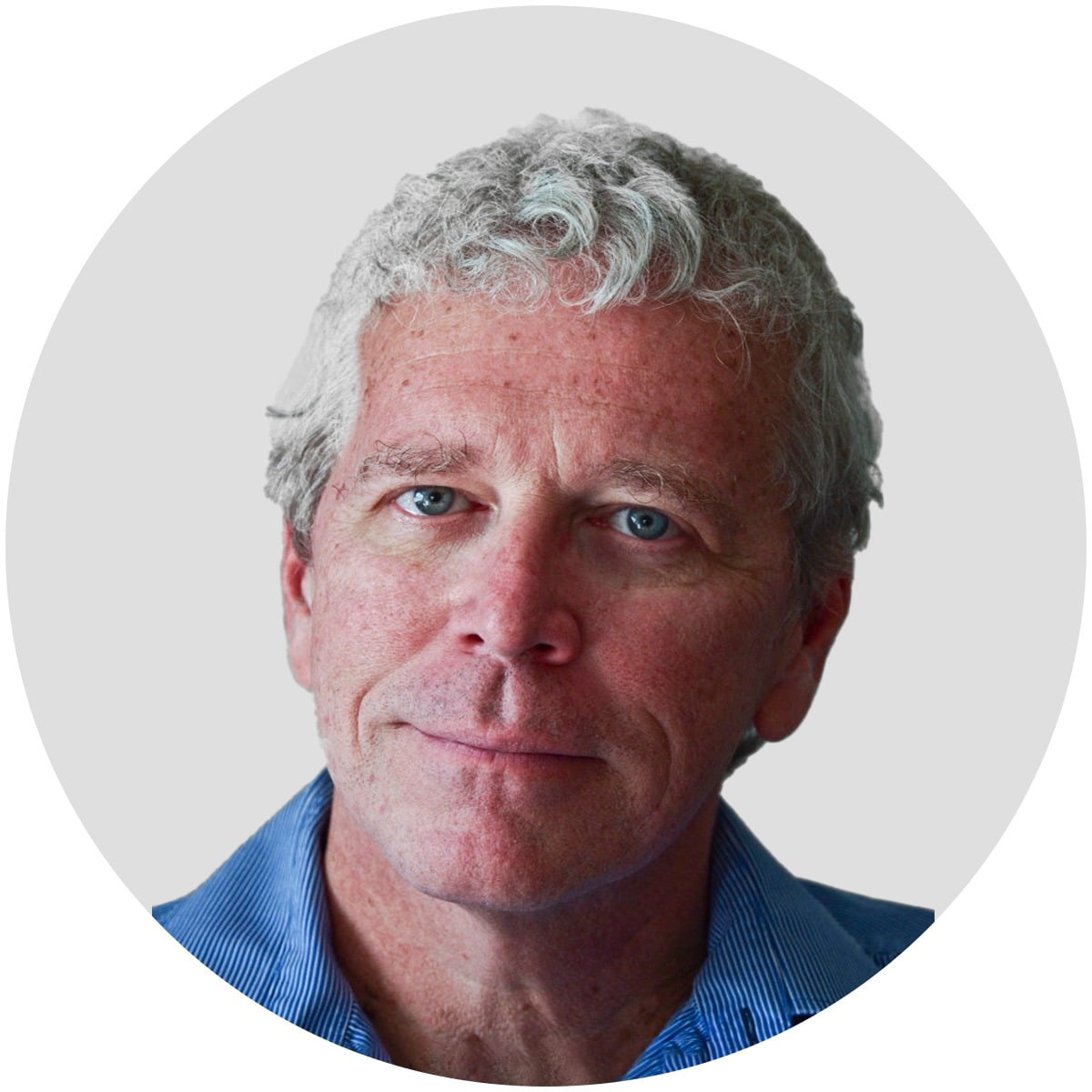 Prof. Steven Youngblood
Founding director of the Center for Global Peace Journalism
Park University
USA
Speech Title: "The Peace Journalism Solution"


Date: 5th May 2022
Time: 06:00 PM - 06:45 PM IST
Title : The Peace Journalism Solution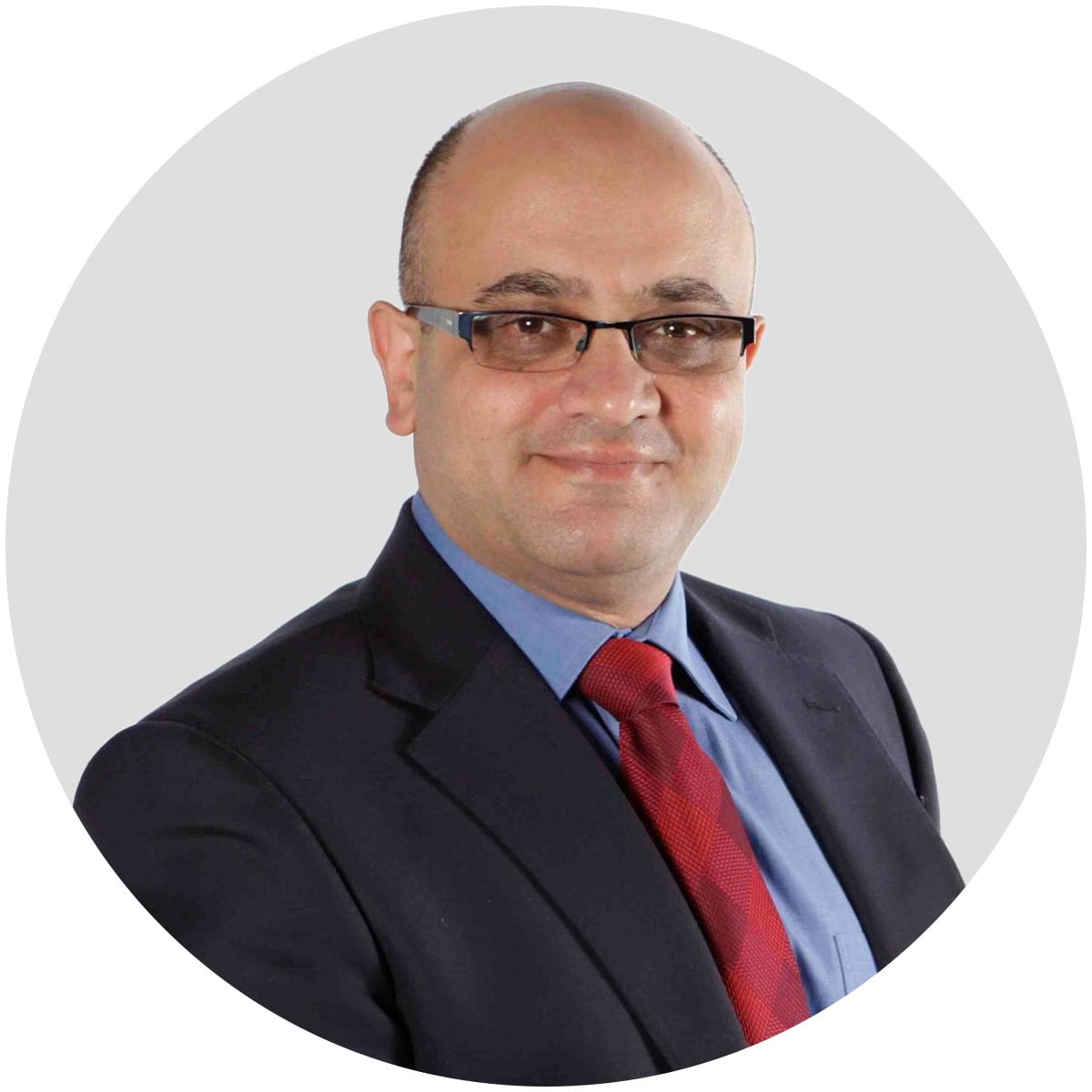 Mr. Hosam El Sokkari
Media Relations Coach
Trainer and Confernce Moderator
Media & Comms Consultant at MeSocial.M
UK
Speech Title: "From Talking to Audiences to Working with ProdUsers"


Date: 6th May 2022
Time: 12:30 PM - 01:30 PM IST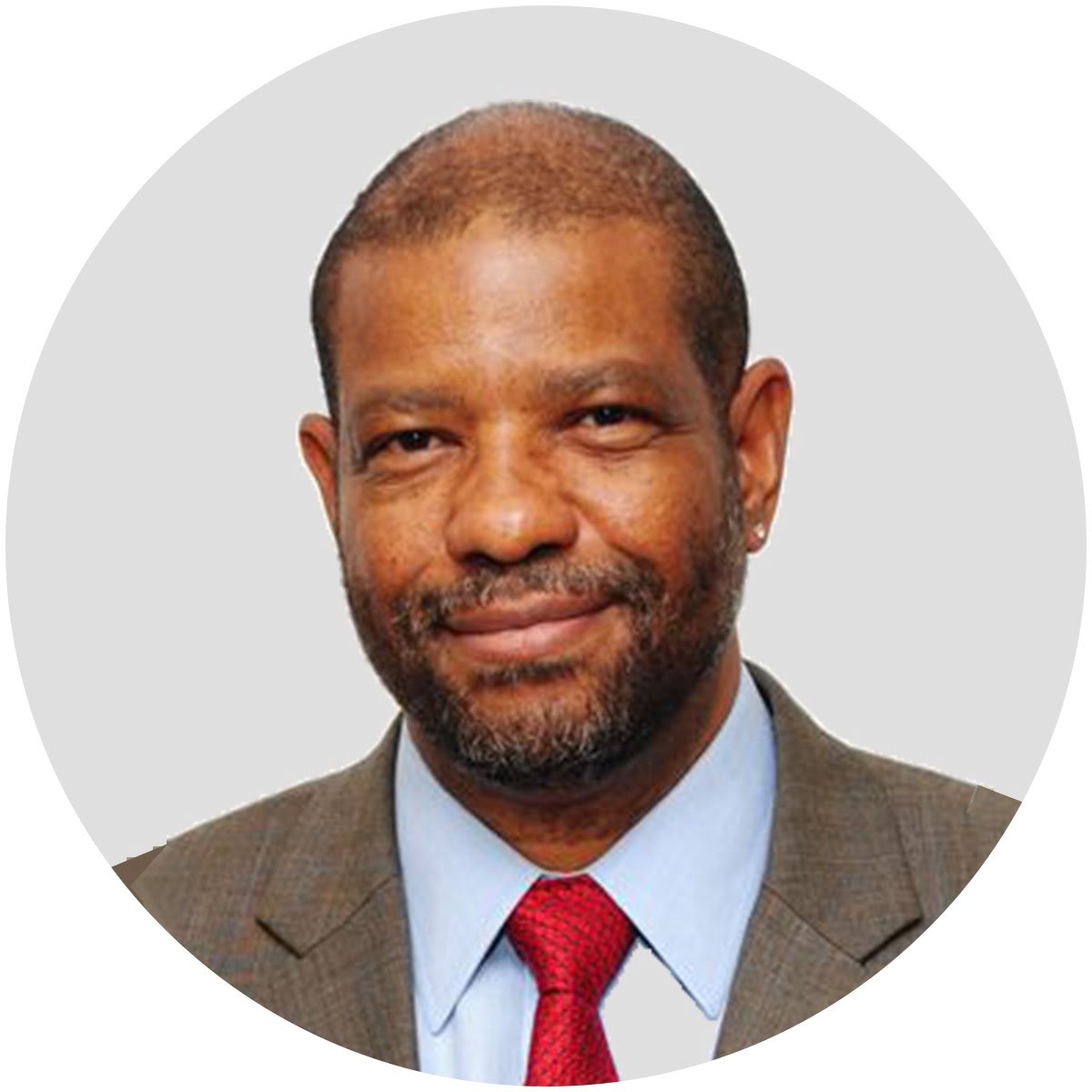 Prof. Benjamin A. Davis
Broadcast & Digital Journalism California State University
Northridge
USA
Speech Title: "Need for Journalists to Master Digital Curation Skills as well as Non-Curation Skills"

Date: 6th May 2022
Time: 07:00 PM - 07:45 PM IST
Title : Need for journalists to master digital curation skills as well as non-curation skills
Benjamin A. Davis is an Associate Professor of Broadcast & Digital Journalism at California State University Northridge. He is a board member emeritus on the Princeton Prize in Race Relations at Princeton University. Ben served on the launch team for MSNBC.com as an Interactive Producer/editor. He was the Washington Editor for NPR and a former Executive Producer for NPR's Special Projects department.
He also served on the Assignment Desk for ABC News in New York. He was a CBS reporter at WBTV News in Charlotte, N.C.. In 1992 he was the inaugural Burton R. Benjamin Fellow at the University of Michigan Knight-Wallace Fellowship in Journalism.
Ben has won numerous awards for journalism, including two Alfred I. duPont awards for broadcast – one for reporting and the other as Executive Producer. He created a writing model, that builds on the century-old analog-based Inverted Pyramid, called the Digital Media Pyramid about which he wrote the e-book, "The Digital Media Pyramid: A Guide for 21st Century Bloggers, Reporters and Citizen Journalists." He graduated from Whittier College and Columbia University's Graduate School of Journalism and studied international relations at the University of Copenhagen. He taught journalism for 10-years at Rutgers University and three-years at Florida A&M University.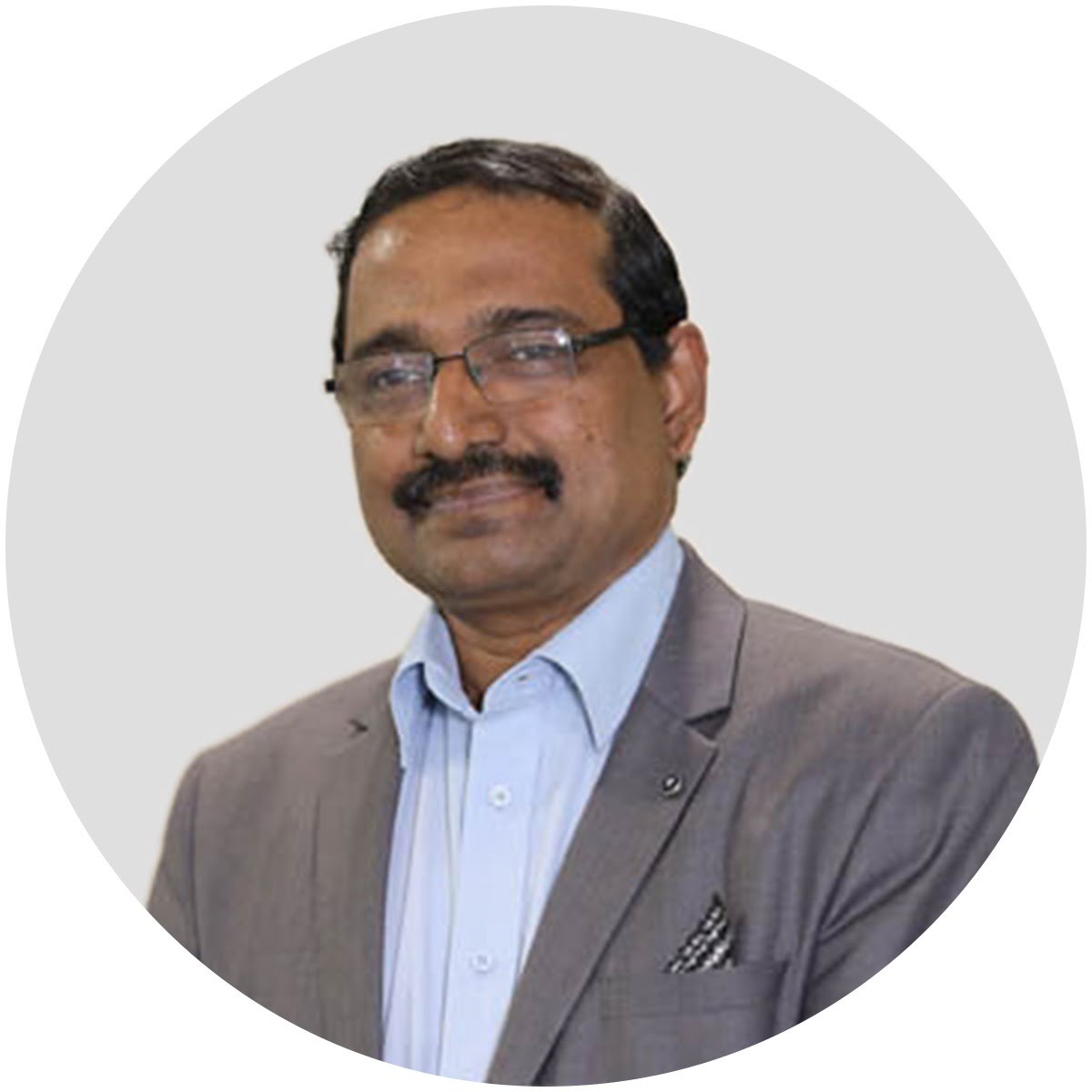 Prof. K. G. Suresh
Vice Chancellor
Makhanlal Chaturvedi National University of Journalism & Communication
India
Speech Title: "Infodemic in the age of Pandemic"


Date: 5th May 2022
Time: 10:00 AM - 10:45 AM IST
Prof K G Suresh is a Senior Journalist, Columnist, Educationist, Socio Political Commentator & Communication Strategist. He is currently serving as Vice Chancellor, Makhanlal Chaturvedi National University of Journalism & Communication, Bhopal, Asia's first and India's oldest and largest media university.
Earlier, he has served as Director General, Indian Institute of Mass Communication – India's premier media training institution; Senior Consulting Editor with Doordarshan News, India's public news broadcaster; Founder Dean, School of Modern Media, University of Petroleum & Energy Studies (UPES), Dehradun; Editorial Consultant with Asianet News Network; Chief Political Correspondent with Press Trust of India and Group Media Advisor to Dalmia Bharat Enterprises Ltd.
He is a recipient of the prestigious Ganesh Shankar Vidyarthi Award for outstanding contribution to Journalism by the Kendriya Hindi Sansthan, Ministry of Education, Government of India. He was earlier designated Commonwealth Youth Ambassador for Peace by Commonwealth Youth Programme, Asia.
He is also the Founder President of the Global Media Education Council, the only India driven international academic platform.
A TEDx Speaker & Henry Stewart Talks faculty, Prof Suresh had successfully completed an Experiential Course in Public Health Communication from the University of Oxford, United Kingdom.
He is a Member of Academic Councils and Boards of Studies of several universities.
Prof Suresh has international conferences including the International Co-Production Conference at Seoul, South Korea, June 2018, organized by the Korea Communication Commission, International Conference on RTI Sri Lanka and Media Reforms, Colombo, Sep 2016; 15th Asian Media Summit, New Delhi; keynote address on human rights at the LAWASIA International Conference in New Delhi, the Battle of Ideas panel discussion organized by the UK-based Institute of Ideas and the British Council India, the India-Japan Global Partnership Summit in Tokyo, September 2011, the Fourth Forum of the United Nations Alliance of Civilizations (UNAOC) at Doha, Qatar in December 2011, the Fifth Forum of UNAOC at Vienna, Austria, Asian Youth Leaders' Summit, New Delhi, October 2013, 16th World Sanskrit Conference, Bangkok, June 2015 & World Hindi Conference, Mauritius 2018 besides chairing the session on 'Public Policy and Well Being' under the aegis of ICSSR and University of Lausanne at Basel, Switzerland, September 2017.
He was the only journalist to represent India at the World Media Conference in Seoul in March 2015, organized by leading US daily, The Washington Times. Suresh was on the international jury for the Plural+ International Youth Video Festival 2012, organised by the United Nations Alliance of Civilizations and the International Organisation for Migration. He was the first South Asian to be nominated as a jury since the inception of the festival in 2009.
In June 2021, Prof Suresh conducted an Indo Greek workshop supported by the US State Department on misinformation and disinformation.
He has extensively travelled across India and the world including Afghanistan, Pakistan, China, Nepal, Sri Lanka, Indonesia, South Korea, Japan, United Kingdom, Switzerland, Austria, Hungary, Qatar, Mauritius, South Africa among others.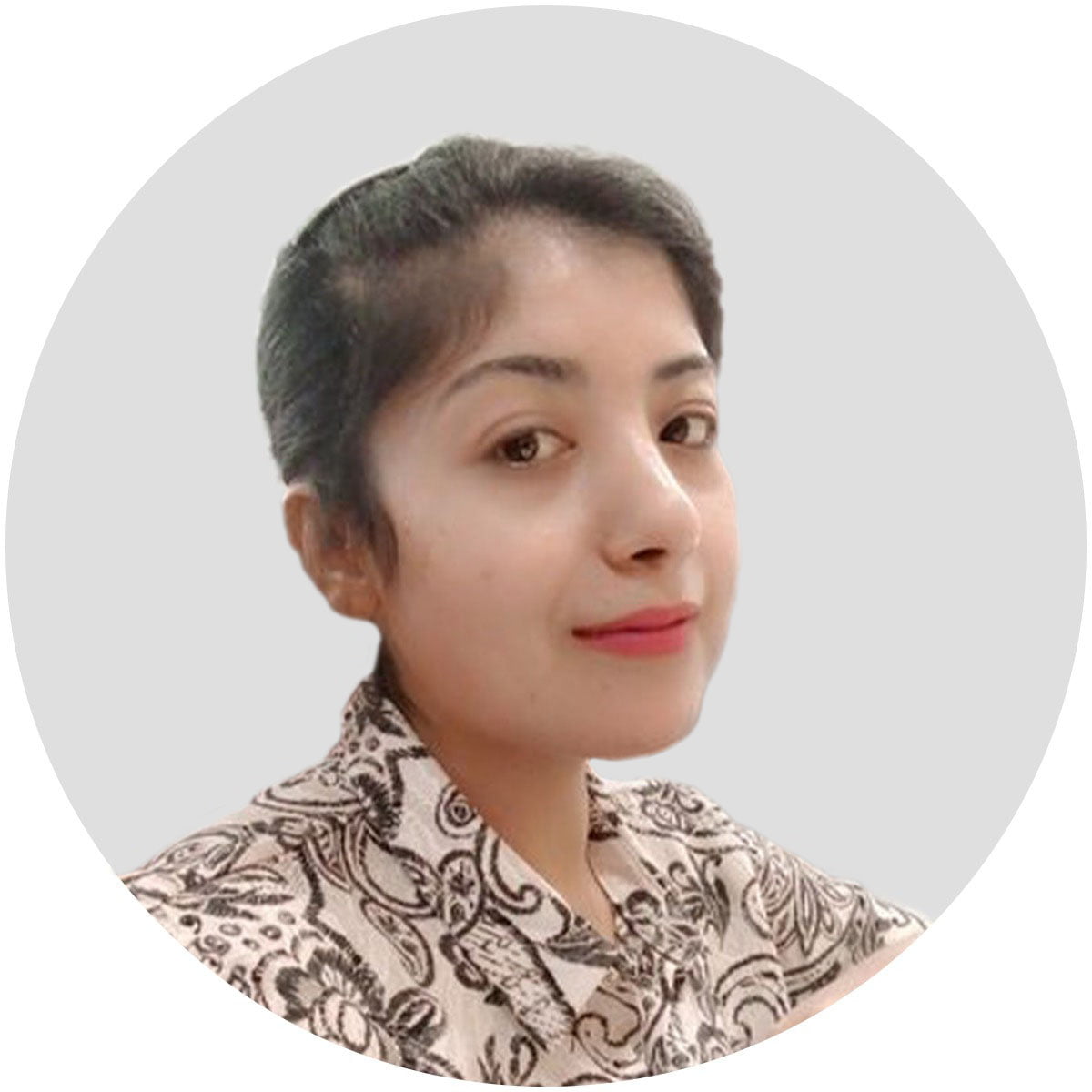 Dr. Sadia Jamil
Country Representative
Asian Media Information and Communication Centre (AMIC)
UAE
Speech Title: "Reimagining journalism practice in a post - covid world: problems and opportunities"

Date: 7th May 2022
Time: 12:30 PM - 01:15 PM IST
SADIA JAMIL earned a Ph.D. In Journalism (University of Queensland, Australia), a Master of Science in Media Management (University of Stirling, Scotland), and a M.A. in Mass Communication (University of Karachi). She has taught courses at the Khalifa University of Science and Technology, Abu Dhabi and in the past, at the University of Queensland, Australia.  She is currently doing research on Artificial Intelligence in News Media Industry, Sustainability Education and Sustainable Development. Dr. Jamil is Country Representative UAE of Asian Media Information & Communication Centre (AMIC), and she is the Chair of the Journalism Research and Education Section of the International Council of IAMCR. She sits in the editorial board of six international journals in the areas of journalism, digital media, political communication, and media practices in the Middle East. She is also serving as honorary advisor of Media Action Nepal.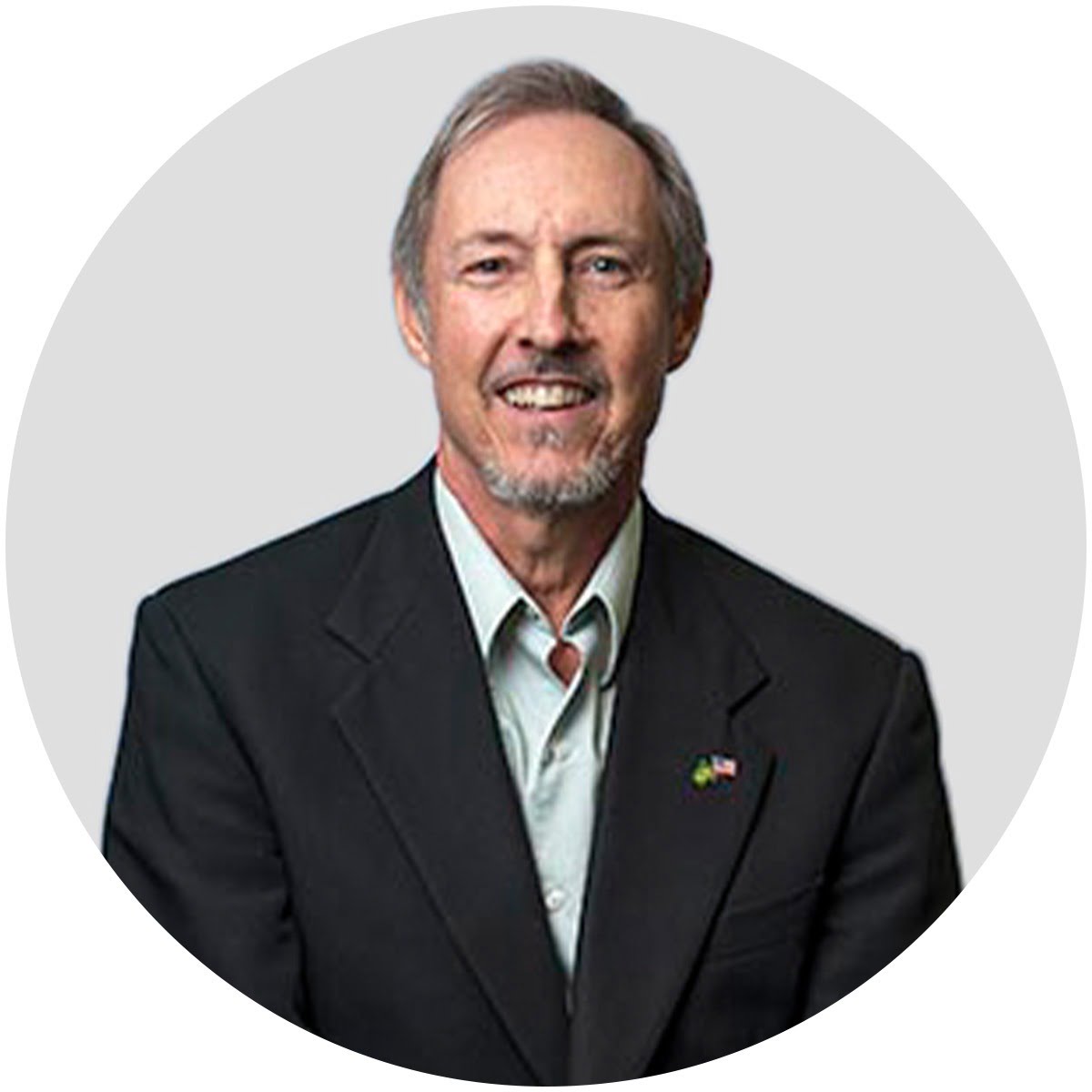 Prof. John V. Pavlik
Department of Journalism and Media Studies, School of Communication and Information, Rutgers
The State University of New Jersey
USA
Speech Title: "Immersive Media in the Post-COVID World: Considering augmented reality and virtual reality journalism in the 21st century"

Date: 5th May 2022
Time: 07:00 PM - 07:45 PM IST
Title : Immersive media in the Post-COVID World: Considering Augm​ented Reality and Virtual Reality Journalism in the 21st Century
John V. Pavlik is Professor in the Department of Journalism and Media Studies in the School of Communication and Information at Rutgers, the State University of New Jersey. Pavlik's books include Journalism in the Age of Virtual Reality (Columbia University Press), Converging Media, with Shawn McIntosh (Oxford University Press) and Mobile Disruptions in the Middle East, with Everette E. Dennis, Rachel Davis Mersey and Justin Gengler (Routledge Press). A former contributor to CNN Interactive, Pavlik is co-developer of the Situated Documentary, a new form of journalism storytelling using immersive media.  He holds a Ph.D. in mass communication from the University of Minnesota (1983).
Abstracts, Registrations and Payment Inquiries
Conference Secretariat:
Ms. Natashya Kodituwakku
Partnerships, Speakers, Reviewers & Sponsorships
Contact Person:
Ms. Sith Monarawila
Contact Person:
Ms. Tharindi Wijesinghe
COPYRIGHT 2022 © MEDCOM. ALL RIGHTS RESERVED.