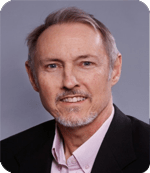 Prof. John V. Pavlik
Professor of Journalism and Media Studies
Rutgers University
United States
" The First Sense: Exploring the Multisensory Storytelling Frontier of Experiential Media "
John V Pavlik is professor in the Department of Journalism and Media Studies at the School of Communication and Information at Rutgers University. While on leave from Rutgers in 2013; he served as the inaugural Associate Dean for Research at Northwestern University in Qatar. John V. Pavlik is co-developer of the Situated Documentary, a form of location-based storytelling using the emerging mobile and wearable technology known as Augmented Reality. He is a former columnist for CNN.com and an executive producer for Fathom.com. He is a member of the Advisory Board of the Global Communication Research Institute at Shanghai Jiao Tong University, China.
John Pavlik studies and writes about the impact of technology on journalism, media, and society. He is the author of several books on journalism and more than 100 journal articles and book chapters. He recently completed a two-year project funded by UNESCO on curriculum reform in journalism and mass communication in Iraqi higher education. Pavlik was the Inaugural Fulbright Distinguished Chair in Media Studies at the Academy of Fine Arts, Vienna, Austria (2008). He was the Inaugural Shaw Foundation Visiting Professor of Media Technology at the School of Communication Studies, Nanyang Technological University, Singapore (2000).
From 1995-2002 he was professor and executive director of the Center for New Media in the Columbia University Graduate School of Journalism. From 1988-1994 he was Associate Director for Research and Technology Studies at the Freedom Forum Media Studies Center at Columbia University. He is a faculty affiliate of the Columbia Institute for Tele-Information. His book, "Masterful Stories: Lessons from Golden Age Radio," was published earlier this year by Routledge Press. He is lead principal investigator for a three-year grant from the Qatar National Research Fund (QNRF) awarded May 2014, "Content Innovation Strategies for Mobile Media in Qatar."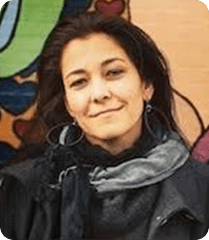 Lisa Russell
Emmy-winning Filmmaker
United States
" StoryShifter: Big Data and Storytelling for the Social Good "
Lisa Russell is an Emmy-winning filmmaker with a Masters in International Health and produces films and creative campaigns for UN/NGO agencies.  Having started off her career as a humanitarian aid worker during the 1999 refugee crises in Kosovo, Lisa has since turned her global health and development advocacy work into producing social impact films around such topics as obstetric fistula, maternal health, impact of war on young people, HIV/AIDS, climate change and more.
 Lisa is a highly sought after speaker, doing keynote speeches and workshops at major global health conferences and leading universities.  She is currently on tour with her recent films, "Heroines of Health", executive produced by GE Healthcare profiling three women from India, Kenya and Indonesia who have overcome incredible cultural and personal obstacles to become life saving forces in their communities and "Mother's Cry", a short poetry based impact video on climate change which has screened in over 30 film festivals worldwide and won several awards.
For more information about Lisa's work, please visit: www.lisarussellfilms.com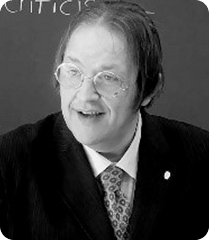 Dr. Paul Spicer
Hiroshima Jogakuin University
Japan
Session: " Film Studies and Journalism "
Dr Paul Spicer is currently an Associate Professor at Hiroshima Jougakuin University in the beautiful city of Hiroshima. He was previously employed by the University of Portsmouth as a lecturer within the School of Creative Arts, Film and Media, where he co-ordinated the courses Japanese Cinema and Culture, and East Asian Cinema. In 2001 he decided to return to education, and began a degree programme at Portsmouth. He successfully graduated in 2005 with a BSc (1st Class Hons) in Entertainment Technology. In 2007, he began work on his doctoral thesis entitled 'The Films of Kenji Mizoguchi: Authorship and Vernacular Style'. He completed his thesis in August 2011, and successfully sat his Viva Voce at the University of Portsmouth the same year. Dr Spicer's research lies primarily in the area of film and cultural studies, and his current work focuses upon the relationship between film and Japanese socio/political issues between 1965 and 1975.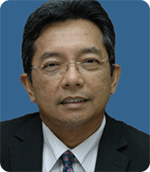 Prof. Dr. Azizul Halim Yahya
Faculty of Communication and Media Studies
Universiti Teknologi MARA
Malaysia
Session: " Social Media "
Title: " Post Truth: Social Media and Malaysian Politics  "
Professor Dr. Azizul Halim Yahya holds a PhD in Advertising from Loughborough University, UK. Throughout his 30 years of service in academia Azizul exhibits outstanding achievements and has held important roles inside and outside of the university. His extensive work experiences coupled with strong media networking and his academic prowess makes him a renowned scholar and an ardent researcher in areas of advertising and political economy of the media. He is also a recipient of research grants and champions many national research projects. With his persevering attitude, he is veritably a source of inspiration to hundreds of his former students, Masters and PhD graduates who are now successful media practitioners in the industry. His passion in carrying out media research work is evident through his participation in conferences and publications of books and articles, locally and internationally. Azizul is also an avid cyclist, a sportsman who carries a great zest for adventures while travelling around the world.